PSP Innovations
Sony practically invented the world of portable electronics when it released the Sony Walkman audio cassette player in 1979. When it came time to design a portable gaming system, Sony wasn't content to replicate what had come before: Typical handheld game systems are a few generations behind the cutting edge of home console gaming -- the Nintendo DS is about as powerful as a Nintendo 64, which came out in 1996. But the PSP has the same amount of CPU power as the full-size PlayStation 2.
The first thing most people notice about the PSP is the widescreen monitor that takes up practically the entire width of the device. The screen has a 16:9 aspect ratio and features a 480x272-pixel TFT-LCD screen (thin-film transistor liquid-crystal display -- also known as an active-matrix LCD).
Sony has also designed an all-new format for the medium that carries games, movies and other information for use on the PSP. Universal Media Discs (UMD) are 60-mm optical discs that hold up to 1.8 gigabytes (GB) of information. Sony reports that the UMD cartridge was designed to be manufactured quickly and for lower costs than earlier, lower-capacity portable media.
Earlier game systems, both portable and console-based, have split different functions into separate processors, such as a processor for graphics and a processor for mathematical calculations. The PSP takes this concept to another level: It features a main central processing unit (CPU), a media processor, a 3-D graphics processor, a security processor to prevent piracy and a final processor to manage power and conserve battery life.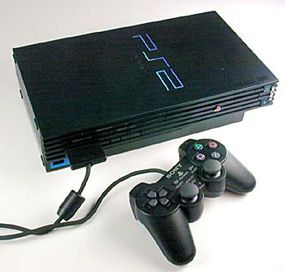 In one area, the PSP does not diverge from what has come before. The portable system features the buttons that are familiar to PlayStation players, and all the controls are mounted to the ergonomically designed body of the unit.