Whenever Andrea Eldridge and her family were setting out on vacation, they used to have to haul around some very heavy suitcases. No, the Eldridge family, who live in Redding, Calif., wasn't compulsive about bringing along outfits for every conceivable function or occasion; instead, they had to find room to fit all of the books they planned to read. "We are a family of readers, and years ago that meant packing almost an extra suitcase full of books on every vacation," says Andrea, who is CEO of Nerds on Call, a computer and electronics repair service company she founded with her husband Ryan in 2004.
These days, that problem has vanished, thanks to the proliferation of e-readers on the market. But that doesn't mean there's no longer a choice to be made. "Now, with an e-book reader on the market for just about every preference, the problem has become not selecting the books to bring with us, but selecting which e-reader to read them on," Andrea says.
Indeed, it's a choice that gets more and more complicated by the month. According to Sy Paulson of retailer Best Buy, his company offers 11 different e-readers, everything from the Nook to the Sony Reader to the complete line of Kindle products, with prices ranging from $49.99 to $249. If the business activity of just November 2011 is any indication, consumers can expect more and more choices in the future -- Amazon's e-reader Kindle Fire became available in mid-November 2011, and Barnes & Noble unveiled its new Nook series earlier that same month [source: Ward-Bailey].
Choice is good. But it also can be confusing to figure out which e-reader exactly suits your needs. We've got some tips to help you find your way, and a good place to start is by staring straight ahead.
First, a tip on how not to select an e-reader: Don't jump on your computer, read a few reviews of various products available and then order one that sounds right online. An e-reader is one of those products that absolutely requires a little face time. "The screen is the single most important feature of any e-reader you buy, because you'll be looking at it for hours and hours as you make your way through "Pride and Prejudice" for the 15th time," says Eldridge, who urges shoppers to spend a good amount of time actually looking at various screens. "Your eyes will tell you what they prefer: e-ink, color, black-and-white, backlighting or no backlighting. Look before you choose."
In general, Sy Paulson, who is a so-called "Blue Shirt" at Best Buy, says that any e-reader that utilizes "e-paper" won't cause eyestrain. "The ink appears just like it would on the page of a physical book," he says. "Another advantage of e-paper is that the reader won't notice any glare whatsoever. For those who like to read outdoors such as poolside or at the beach, this is a great feature." Paulson also notes that e-readers can vary in size from around 6 ounces to more than 16 ounces, which is an important factor to consider since frequent travelers will likely want a smaller reader to tote around.
Click to the next page to see why your reading preferences matter.
4
How important are pretty pictures?
When it comes to selecting just the right e-reader, what sort of reading you plan to do really matters: Will you be flipping through the pages of the entire Charles Dickens oeuvre or are you planning on reading (and enjoying the photos of) Glamour and Sports Illustrated? As a rule of thumb, if your reading tastes are classic -- i.e. you plan on exclusively reading books -- then there is really no need to look beyond an e-reader that utilizes black-and-white e-paper and e-ink. "For all adult fiction, color is totally unneeded and you don't need to pay for it," says California-based Andromeda Edison, who helps independent authors get published online and has reviewed various e-readers.
Then again, some e-readers, like the Nook Color and the SuperNova MediaReader come with full-color LCD screens, which allow users to enjoy magazines just the way they look coming off the rack, as well as other multimedia features. "An LCD allows for full-color animation, video viewing and a backlit display for reading in the dark," says Mark Mettler, a senior vice president of consumer technology at Staples. "Although slightly heavier and with a shorter battery life than traditional e-ink, the LCD [screen] option is better if you want additional functionality, like surfing the Web and checking e-mail. It's also a great choice for avid readers of magazine and children's books: The color screen really enhances the experience."
Click forward to see how to avoid letting batteries be a source of frustration.
For any reader, it's the nightmare e-reader scenario. "There's nothing more frustrating than being 10 pages from the end of your mystery novel and having the words fade into oblivion as your battery dies," says Andrea Eldridge of Nerds on Call. The likelihood of that actually happening depends on which e-reader you select. Most e-readers have good battery life, but there is some variation, which is important to understand. "The Kindle Touch and Kindle Keyboard both boast a battery life of up to two months when Wi-Fi is turned off," says Best Buy's Paulson. "Similarly, the Nook Simple Touch reader lasts up to 60 days with the wireless option off. Others, like the SuperNova 8 media reader or the Kindle Fire only have a battery life of up to 6 to 8 hours."
Read on to discover why it's important to know what libraries you can access.
The simple truth is that any e-reader you buy will provide access to more books and magazines than you'll be able to read in a lifetime. That said, it's wise to understand the archive of books and magazines you'll have at your fingertips to download.
According to Best Buy's Paulson, Kindle's eBook store gives its readers the ability to download over 1 million different books and 400 magazines; for its part, Barnes & Noble provides access to more than 2.5 million eBooks, magazines and newspapers. Another consideration Paulson says is important to consider is whether or not the e-reader you're considering allows you to share books with others or get books and other reading material from your local library.
"Some devices are more sharing-friendly than others," says Paulson. "The Kindle allows books to be lent from Kindle to Kindle, if the book's publisher allows lending. Nook has a "LendMe" feature to share books from Nook-to-Nook. These devices, in addition to Sony e-readers, can also access and borrow books from libraries."
Keep reading to see how e-reader prices are determined.
1
Expect to Pay More for More Gadgets
Yes, it's true that an e-reader allows you to read books and magazines. But the reality is that many e-readers can do so much more: surf the Web, watch videos, check your e-mail and sync up with other electronic devices you own. Not surprisingly, all of these added features add to the price of the e-reader, which means that it is wise to take the time to think about how much you're willing to pay for various bells and whistles.
Obviously, if you're one goal is to reduce the amount of books weighing down your bookshelf, a vanilla version of an e-reader that allows you to just read text in black and white will cost a lot less than one that permits you to sit back and download sports clips and YouTube videos. One aspect that figures into how much your e-reader costs is how it connects to the Web in order to download reading material: either Wi-Fi or 3G. For Mark Mettler of Staples, determining whether to fork over extra for the ability to download anytime and anywhere really comes down to your needs. "Wi-Fi is a great choice if you plan to use your e-reader at home or the office, or if you frequent Wi-Fi hotspots.
Most e-readers are Wi-Fi enabled, so all that's needed is a one-time network connection to begin reading," he says. "3G devices allow for connectivity almost anywhere, as wireless coverage is provided the same way as for a smartphone." For those who travel a lot, he says, that just might be worth the investment.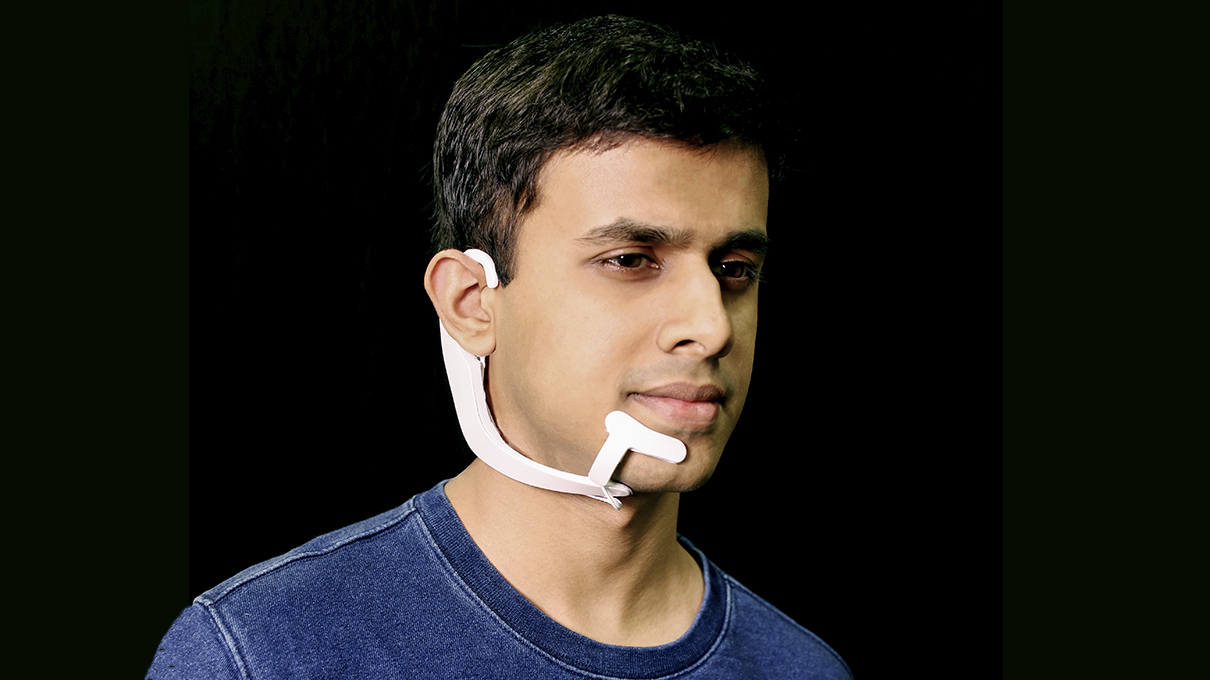 Up Next
MIT's AlterEgo allows people to control computers without ever uttering one word. HowStuffWorks looks at how this could change the way we communicate.
---
Related articles
Sources
Edison, Andromeda. Independent publishing consultant. Personal correspondence. Nov. 8, 2011.

Eldridge, Andrea. Co-founder and CEO of Nerds on Call. Personal correspondence. Nov. 11, 2011.

Mettler, Mark. Senior Vice President of Consumer Technology for Staples, Inc. Personal correspondence. Nov. 18, 2011.

Paulson, Sy. Best Buy Blue Shirt. Personal correspondence. Nov. 18, 2011.

Ward-Bailey, Jeff. "Amazon Kindle Fire could break tablet sales records." The Christian Science Monitor. Nov. 11, 2011. (Nov. 12, 2011). http://www.csmonitor.com/Innovation/Horizons/2011/1111/Amazon-Kindle-Fire-could-break-tablet-sales-records