For the last product on our list, we eschewed the time-saving and multi-tasking options. You can tell yourself, all you want, that you're actually dropping a wad of cash on Sphero for the benefit of your cats. It's OK, we know the truth.
Sphero is composed of a polycarbonate ball that allows light to pass through, even though it's strong and durable. The translucency is a key feature, since Sphero's core holds LED lights that glow through the shell. The LEDs are capable of a color spectrum of thousands.
Despite the vaguely ethereal appearance, Sphero looks otherwise like an ordinary ball, which is simultaneously unfortunate and awesome. It would be a shame to be unappreciated based on its commonplace exterior, but Sphero can enact the most damage on an unsuspecting victim. It pairs via Bluetooth to an Apple or Android phone or tablet, and can then be controlled through a variety of amusing antics. For precision, try giving Sphero commands with the phone's touch screen. If spontaneity is your specialty, Sphero will also interpret and execute movement based on your phone's motion sensor. In other words, if you swing your phone through the air like a Nintendo Wii controller, Sphero will respond in kind. (Phone holster with wrist strap? Probably a good idea, but not included.) When Sphero's tired, it's charged by simply resting on its docking station.
Since Sphero is controlled through the phone, and phones are highly customizable with apps, this is where it gets really fun. The Golf program lets you swing your phone like a club, attempting to land Sphero in a virtual hole. The Driving app lets you tilt, turn and steer your phone, so you can race against a friend or get some time trial practice through a series of courses' curves and straightaways. Or, as we promised, use Sphero as a high-tech pet toy. Once your cats are tired of chasing the ball, flash the LEDs and change direction. The KittyCam app even lets you record their reactions.
Sphero's creator, Orbotix, describes this little menace as a "mixed reality experience." We're just grateful for an escape from practicality.
Keep reading for Lots More Information about the latest Bluetooth goodies.
Related Articles
Sources
ABlogtoRead.com. "Casio Bluetooth Watch for Smart Phones." Feb. 6, 2011. (Nov. 10, 2011) http://www.ablogtoread.com/casio-bluetooth-watch-for-smart-phones/

ABlogtoRead.com. "Casio G-Shock Bluetooth Watch Revealed." March 23, 2011. (Nov. 10, 2011) http://www.ablogtoread.com/casio-g-shock-bluetooth-watch-revealed/

Bluetooth.com. "About Us." (Nov. 15, 2011) http://www.bluetooth.com/Pages/About-Us

Bose. "Bose SoundLink Wireless Mobile Speaker." 2011. (Nov. 10, 2011) http://www.bose.com/controller?url=/shop_online/digital_music_systems/bluetooth_speakers/soundlink_wireless_speaker/index_new.jsp

Casio Worldwide. "Casio Develops Bluetooth Low Energy Watch That Communicates With Smart Phones." Jan. 6, 2011. (Nov. 15, 2011) http://world.casio.com/news/2011/watch_prototype/

Gray, Carolyn. "Ultimate Entertainment Bathroom." Home & Garden Television. (Nov. 10, 2011) http://www.hgtv.com/bathrooms/ultimate-entertainment-bathroom/pictures/index.html

Orbotix. "Sphero." 2011. (Nov. 15, 2011) http://www.gosphero.com

Phantom Smart Home. "Phantom Keyless Home Entry." (Nov. 15, 2011) http://www.phantomsmarthome.com/

Tarantola, Andrew. "Sphero the Robotic Hamster Ball is About to Make Your Cat's Life Hell." Gizmodo. Sept. 14, 2011. (Nov. 10, 2011) http://gizmodo.com/5840003/sphero-the-robotic-hamster-ball-is-about-to-make-your-cats-life-hellid=com.wyse.pocketcloudfull&feature=search_result

ThinkGeek. "ThinkGeek Bluetooth Retro Handset." (Nov. 10, 2011) http://www.thinkgeek.com/gadgets/cellphone/8928/?srp=4id=com.google.android.apps.docs&feature=search_result

Wagner, Kyle. "Bose Tells AirPlay To Eat It With Its SoundLink Mobile Bluetooth Speaker." Gizmodo. Sept. 15, 2011. (Nov. 10, 2011) http://gizmodo.com/5840842/bose-tells-airplay-to-eat-it-with-its-soundlink-mobile-bluetooth-speaker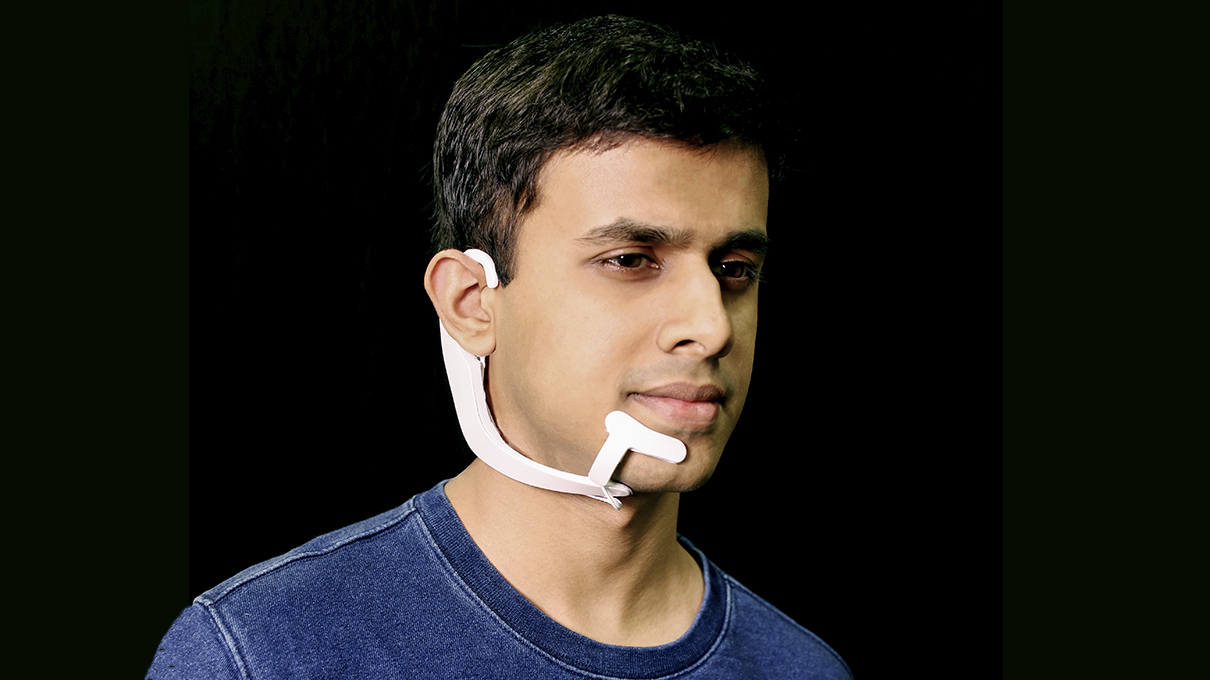 Up Next
MIT's AlterEgo allows people to control computers without ever uttering one word. HowStuffWorks looks at how this could change the way we communicate.
---