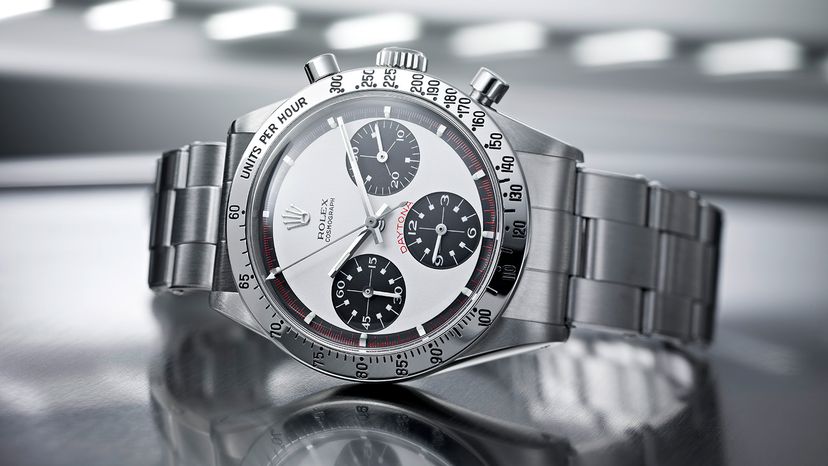 Seen on the wrists of the coolest of the cool — think James Bond, Paul Newman and Idris Elba. But these guys don't just wear any Rolex. Elba, for instance, was spotted during 2021 London Fashion Week wearing a murdered-out Rolex Datejust II customized by Black Venom. It could be the stealthiest Rolex ever made.
At an August 2019 Sotheby's auction of watches, some Rolexes went for as much as $27,500.
That sounds like a lot for a watch — and it is — until you learn that about Paul Newman's famous 1968 Rolex Daytona. In 2017, that one-of-a-kind watch sold for $15.5 million. Although that special watch is literally the only one of its kind (and come on, it was once Paul Newman's), its hammer price was indicative of the confluence of factors that have made Rolex in many ways the reigning leader among exclusive watches.