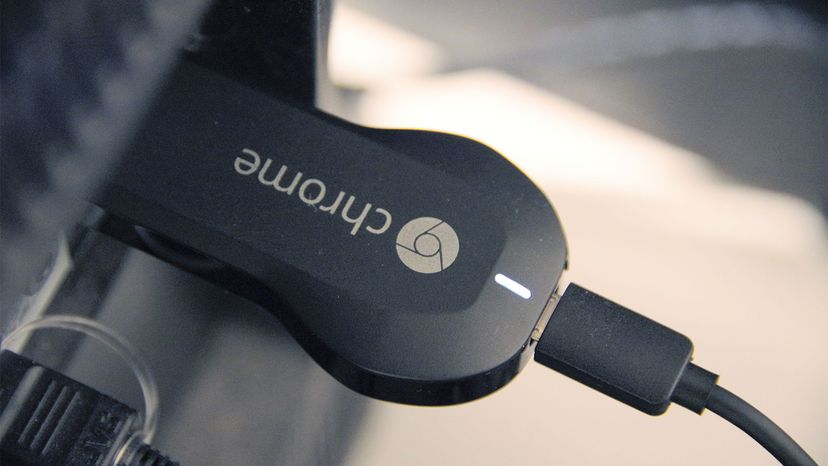 In the year 2021, over-the-air broadcasting fell to last place in terms of viewership. Cable TV is still king, but for the first time, streaming video moved in to second place. Its popularity is due to devices like Google's Chromecast, easy and affordable devices you can plug into your TV. With that, streaming moved from the computer and smartphone screens to the family room TV.
First launched in 2013, the Google Chromecast is a family of devices you can plug into the HDMI (high-definition multimedia interface) on a TV or other monitor. Once installed, it allows you to cast video and audio streams from an iOS or Android device, or from the Chrome web browser.
As of 2021, there are two Chromecast models available. Both have the basic casting functionality, but the newer Chromecast with Google TV has its own operating system that runs streaming media apps and other functionality without a smartphone or other device. In the U.S., the Chromecast retails for $29.99, and the Chromecast with Google TV is priced at $49.99. Google also offers a Chromecast with Google TV bundled with six months of Netflix for $89.99.
When you cast media to your TV with a Chromecast device, your phone, tablet, laptop or desktop acts as the initial launching site for the entertainment and as the remote for controlling what you see and hear on your TV screen. The Chromecast with Google TV is the first Chromecast that comes with its own remote to help you choose what to watch.