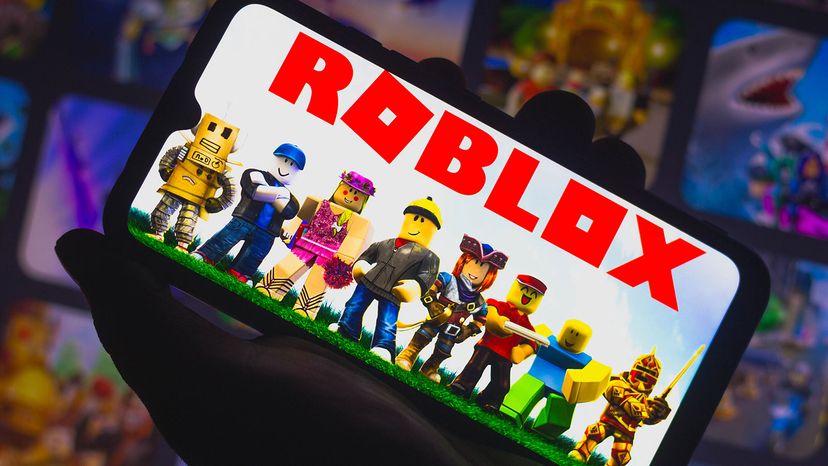 Image: Photo Illustration by Rafael Henrique/SOPA Images/LightRocket/Getty Images
About This Quiz
Roblox isn't your grandma's video game. With more than 40 million "experiences" (they don't call them games) to choose from, there's something for everyone in this social community. Take this quiz to learn more.
Which high-end brand launched a space within Roblox?
Dubbed "Gucci Garden," users can traverse the space as mannequins and experience Gucci campaigns throughout the years.
How many developers does Roblox have worldwide?
One of the things users love about Roblox is that anyone (teenager or older) can develop games (which Roblox refers to as "experiences"), and even get paid for it. As of May 2021 the company has paid out more than $329 million to community developers — though that went to just 4,300 out of the 8 million developers.
What's the biggest number of players in the "Jailbreak" experience on Roblox?
In late 2017, Jailbreak hit 100,000 concurrent players, breaking an earlier record of 75,000. In the experience, users can choose to be a cop or a robber, but since most people select robber it turns into something of a crime free-for-all.
What does a user do at Quill Lake?
Although there are some shoot-em-up experiences within Roblox, this isn't one of them. Keep an eye out for underwater collectibles and cash to get sweet upgrades.
Which is not a role that a player can be assigned in the experience "Murder Mystery 2"?
Players are assigned the role of innocent, murderer or sheriff. The murderer is equipped with a knife and the sheriff has to protect the other players from injury or death.
Where does an avatar go if killed in the experience "Super Bomb Survival"?
back in the game, this time as an enemy
The spectator area is actually pretty fun. Players get to watch the remaining participants while they kick a football and play other games and instruments.
Which of these is the most valuable pet to find in the experience "Adopt Me"?
Build a home to suit your impending addition, then bring home a critter to care for! Don't like the pet you adopted in the game? Trade with another player!
What was the game's original name?
Originally launched as a beta in 2004 under the name Dynablocks, the moniker was changed to Roblox because the former was hard to remember.
Which school subject inspired Roblox?
The game founders originally developed learning tools to teach physics, but they noticed that users treated the software more as games than learning programs. As such, Roblox was born.
How many people played Roblox in 2020?
In 2020, 36 million people — two-thirds of whom were under 16 — spent more than 30 billion hours playing Roblox. The pandemic may have driven up numbers but the game sure has a lot of fans.
Photo Illustration by Rafael Henrique/SOPA Images/LightRocket/Getty Images