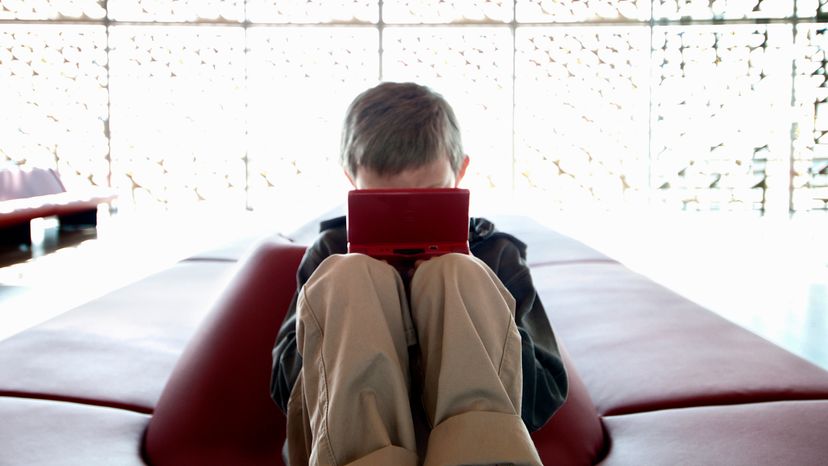 Nintendo Switch Online, the paid online service that launches on the Nintendo Switch tomorrow, will not require a constant internet connection in order to play the downloadable NES games available on the service … but there's a slight catch.
As revealed on the official Nintendo Switch Online FAQ, the premium service's complimentary Nintendo Entertainment System games won't be tethered to an active internet connection. This had been a concern among some users given the Switch's portable nature, but the only time you'll have to be online in order to play these games is when they are initially downloaded. However, the games are only accessible for a seven-day period without internet.
In response to the question "Can NES – Nintendo Switch Online games be played offline?" on the FAQ, Nintendo's answer is: "Yes, these games can be played offline for up to 7 days as long as you have an active Nintendo Switch Online membership."
It's unclear whether subscribers would still have access to NES titles if their membership lapsed during a seven-day period without internet. While Nintendo didn't provide an answer as to why users lose access to the games after seven days, one assumes it has to do with a periodic online check-in to confirm memberships are still active.
This is certainly good news for anyone who plans to take the Switch "off the grid" for an extended period. When the service goes live on September 18 (a.k.a. tomorrow), the list of NES games available include Super Mario Bros., Donkey Kong, The Legend of Zelda, and 17 other titles. Three new games will be available each month for the rest of 2018, including the likes of Metroid, Ninja Gaiden, and Wario's Woods.
Nintendo Switch Online will cost $20/year. For more information, head to Nintendo's official website.
Which NES games are you hoping Nintendo includes with its online service? Around the time of the NES Classic Edition's launch, we put together a list of games we wish would have been included with the system. Since that never happened, it's not too late for Nintendo to make the following 30 NES titles available for download on Nintendo Switch Online!
30 NES Games That Should Be On Nintendo Switch Online
It's safe to say that the NES Classic is a hit, as the $60 miniature version of the iconic Nintendo Entertaintment System has been flying off shelves quicker than Nintendo can keep it in stock. While the console re-release is hitting all the right nostalgia buttons for gamers whose formative years were spent largely huddled around a CRT TV playing games like Super Mario Bros., the NES Classic has some undeniable drawbacks. Chief among them is that the console's library of NES games — while largely comprised of the best and most essential NES games ever made — is too small at only 30 titles and leaves out a big chunk of the NES library.
Now, it must be said that most NES games have not aged very well, so it would have irresponsible of Nintendo to cram the thing with a bunch of games that no one would ever want to play, but at the same time, there are still quite a few games that sorely need to be included. Although licensing and other issues are likely responsible for many of the following 30 games not making the cut, consider this our wishlist of the NES games that also deserve to be anthologized on the NES Classic, assembled in alphabetical order for your convenience.
Update: Yes, we are aware that the NES Classic can now be hacked to add more games. This is a list of the games Nintendo should have included in the first place.