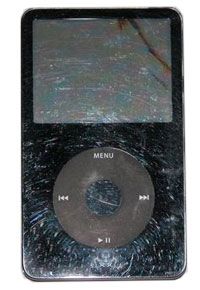 iPod hardware is easier to explain when you can see it. Take apart an iPod and look inside at the iPod hardware to understand how an iPod works.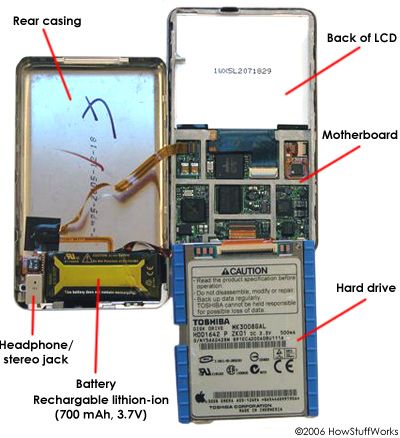 This iPod video uses a 30-GB Toshiba 1.8-inch hard drive (model MK3008GAL), featuring 4200 rpm and a USB interface. It weighs 1.7 ounces (48 grams) and fits 30 GB onto a single platter, squeezing in 93.5 gigabits per square inch.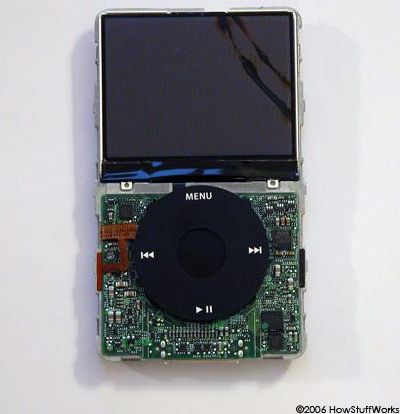 When you remove the front casing, you're looking at the LCD, the motherboard and the Click Wheel.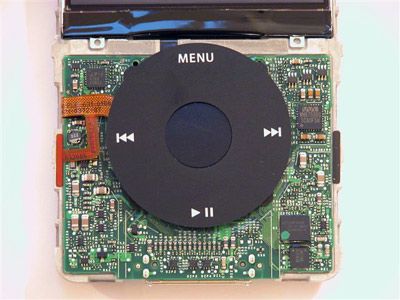 The iPod click wheel navigates iPods menus and controls its features.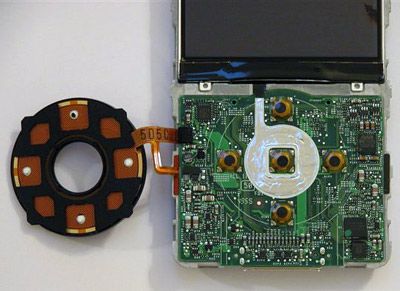 Behind the Click Wheel face (left) and Click Wheel contacts on the motherboard.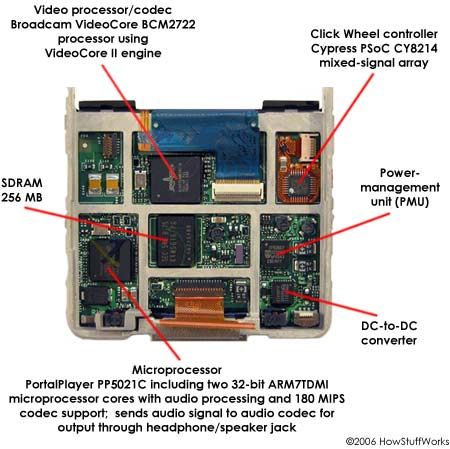 And here's the back of the motherboard.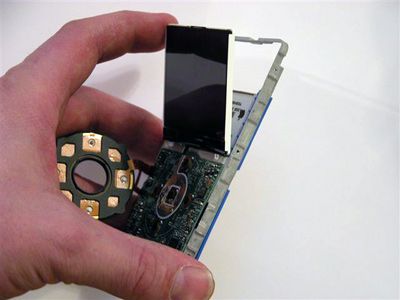 The display is a 2.5-inch, 16-bit, TFT LCD. It has a 320x240-pixel resolution and a 0.156 dot pitch. The screen is incredibly thin -- just 0.125 inches (3.175 mm) deep.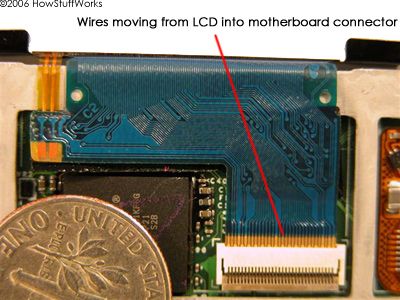 Here you can see where the LCD connects to the back side of the motherboard (with a U.S. dime for reference).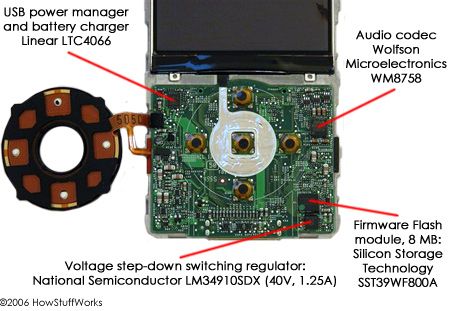 All of the chips and memory devices that make an iPod run are situated on the motherboard. Here's the front.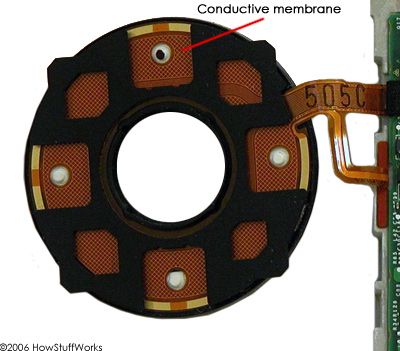 Under the plastic cover of the Click Wheel, there is a membrane embedded with metallic channels. Where the channels intersect, a positional address is created, like coordinates on a graph.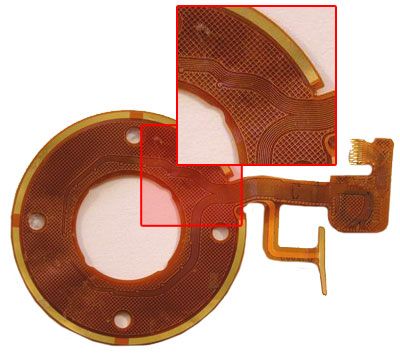 Front of membrane: Here you can see the conductive grid. The closer the two conductors are without touching, the greater the capacitance.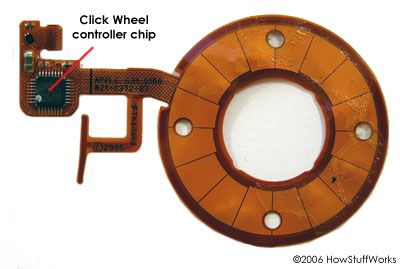 Back of membrane: Here you can see the Click Wheel controller. It is programmed to measure changes in capacitance. The greater the change in capacitance at any given point, the closer your finger must be to that point. To learn more, see How iPods Work.