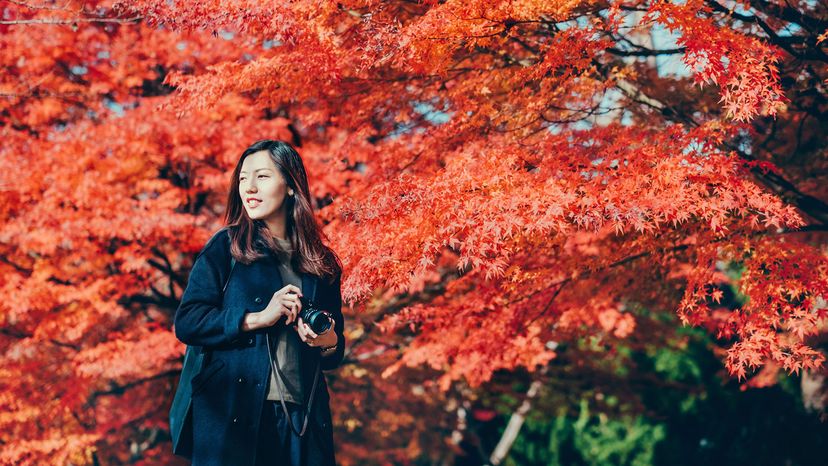 What is it about the fall season that convinces otherwise rational people to spend thousands of dollars and several coveted vacation days on a "leaf-peeping" tour of New England? What is it about the crisp, smoke-tinged air, the promise of warm apple cider and those wild colors -- an explosion of red, orange, and yellow -- that transforms even the biggest city slicker into a ruddy-cheeked nature lover? A big part of fall's charm lies in the scenery.
Fall time is photography time. The lighting is warm and subdued, the kids are everywhere, and you can't seem to turn around without spotting another frame-worthy shot of an apple-hued maple leaf dangling from a branch, a toppling pile of gnarly gourds or just about anything outside at dawn or dusk.
But before you fill your hard drive with 3,000 pics of leafy vistas, consider these 10 fresh fall photography ideas along with some tips for capturing the sharpest colors and best memories.