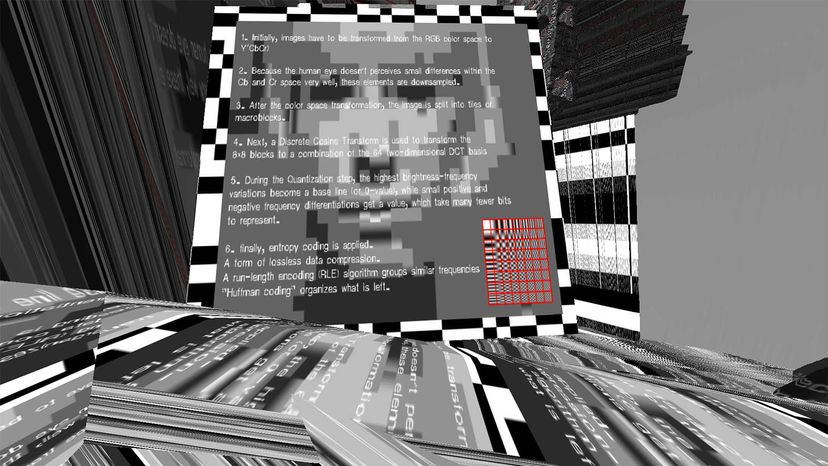 And you thought your tattoos were provocative. In the year 499 B.C.E., Histiaeus — a Greek adviser to the Persian King Darius I — ordered an enslaved person to visit his son-in-law, Aristagoras. When the man arrived, he asked that his head be shaved.
There, tattooed on the enslaved person's scalp, was a hidden message from Histiaeus. It told Aristagoras to instigate an uprising against none other than the Persian King himself, Darius I.
The adviser got his wish: Aristagoras stirred up the Ionian Revolt of 499 through 494 B.C.E. — Darius I ultimately prevailed, but the revolution catalyzed the Greco-Persian Wars (you know, the ones dramatized in the movie "300").
By concealing those fighting words under a head of hair, Histiaeus became an early adopter of steganography. It's a sneaky communication technique we're still using today.
"Steganography" means "hidden writing." Basically, this is the art of not only creating a secret message, but also hiding the message itself.
Histiaeus was plotting against his own ruler. Needless to say, the Greek had to tread carefully. He might have sent Aristagoras a letter like a normal person, sure. But such a note could be easily intercepted. Even if he'd used some kind of uncrackable code, the very fact that a man close to Darius I was dispatching coded letters at all would've raised eyebrows.
No, Histiaeus had to hide his message in a place where nobody would think to look for one, or recognize it for what it was. That's steganography 101.