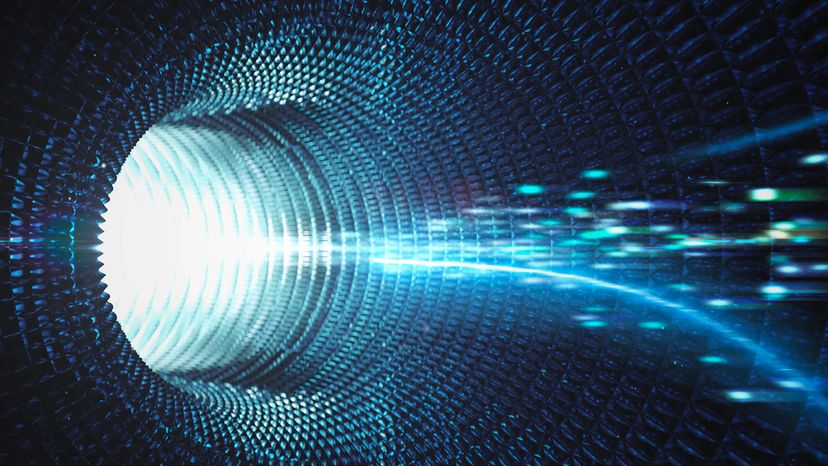 Back in February 2020, scientists from the U.S. Department of Energy's Argonne National Laboratory and the University of Chicago revealed that they had achieved a quantum entanglement — in which the behavior of a pair two tiny particles becomes linked, so that their states are identical — over a 52-mile (83.7 kilometer) quantum-loop network in the Chicago suburbs.
You may be wondering what all the fuss is about, if you're not a scientist familiar with quantum mechanics — that is, the behavior of matter and energy at the smallest scale of reality, which is peculiarly different from the world we can see around us.
But the researchers' feat could be an important step in the development of a new, vastly more powerful version of the internet in the next few decades. Instead of the bits that today's network uses, which can only express a value of either 0 or 1, the future quantum internet would utilize qubits of quantum information, which can take on an infinite number of values. (A quibit is the unit of information for a quantum computer; it's like a bit in an ordinary computer).
That would give the quantum internet way more bandwidth, which would make it possible to connect super-powerful quantum computers and other devices and run massive applications that simply aren't possible with the internet we have now.
"A quantum internet will be the platform of a quantum ecosystem, where computers, networks, and sensors exchange information in a fundamentally new manner where sensing, communication, and computing literally work together as one entity, " explains David Awschalom via email. He's a spintronics and quantum information professor in the Pritzker School of Molecular Engineering at the University of Chicago and a senior scientist at Argonne, who led the quantum-loop project.