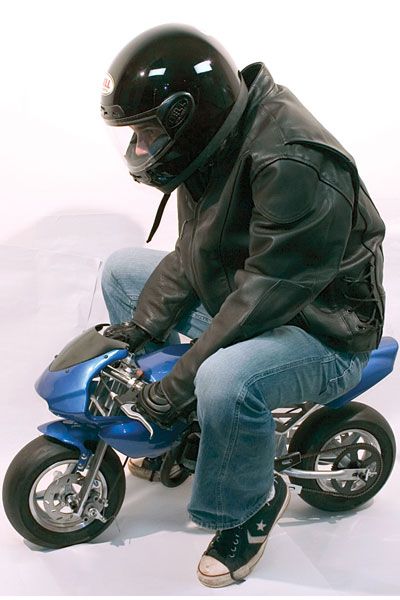 At just 2 feet (0.6 meters) tall and weighing just 50 pounds (23 kilograms), the pocket bike captures the essence of a motorcycle at its bare minimum.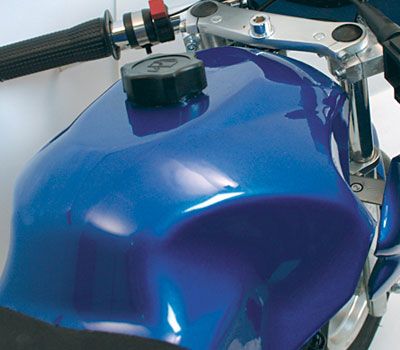 The gas tank uses a mixture of gasoline and a little oil to help lubricate the engine parts.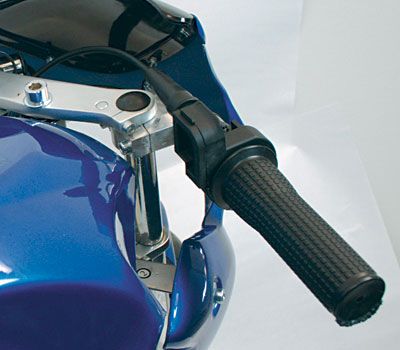 The right handlebar controls the carburetor's main component, the throttle plate, a movable flap that allows outside air into the carburetor. The carburetor then combines the air with the gasoline and sends this new blend to the engine. When you turn the throttle, it allows more air to enter the carburetor. Increased airflow means increased gasoline to the engine.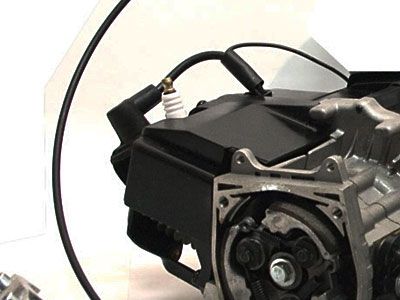 The pocket bike uses a two-stroke engine -- the same type of engine chain saws use. If you look inside, you'll find a combustion chamber, a spark plug and a moving piston connected to a crankshaft. Each engine cycle is completed when the spark plug creates an explosion in the combustion chamber by igniting the gasoline. This explosion pushes the piston down and up, turning the crankshaft.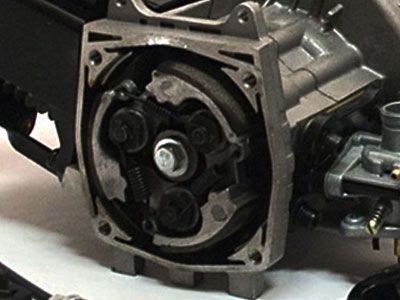 The crankshaft, turned by the moving piston from the explosion, is connected to a centrifugal clutch. The clutch is composed of an outer drum and a central shaft with three weights attached to it. If the central shaft turns slowly, it spins independently of the outer drum, but as the speed picks up, centrifugal forces push the weights outward. These weights lock onto the outer drum, causing the central shaft and outer drum to spin together.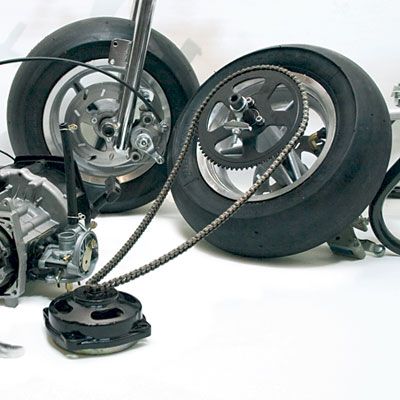 The turning of the outer drum by the central shaft also causes the chain connected to the outer drum to turn. This chain, like the chain of a bicycle, then turns the back wheel.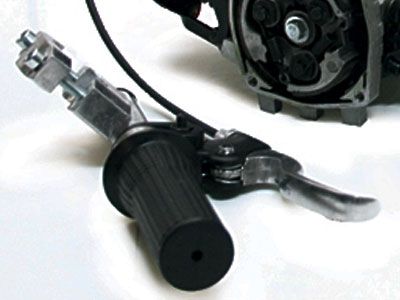 The pocket bike uses disc brakes, which work similarly to a lot of bicycle brakes. Squeezing the brake handle pulls a metal wire, closing the clamp. This clamp stops the moving wheel by grabbing a metal disc connected to it.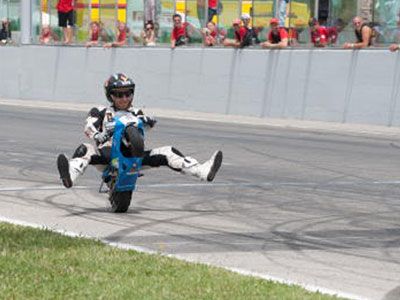 Micro Lazzari/Getty Images Sport/Getty Images
This Ducati stuntman showed off a pocket bike during the 2010 World Ducati Week in Misano Adriatico, Italy, during the "Stuntman Show." This pocket bike can go up to 40 mph (64 kph).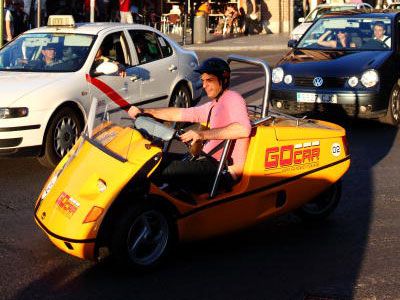 EyesWideOpen/Getty Images News/Getty Images
This simple, go-cart-like car called the GoCar is equipped with GPS for guided tour of Madrid, Spain.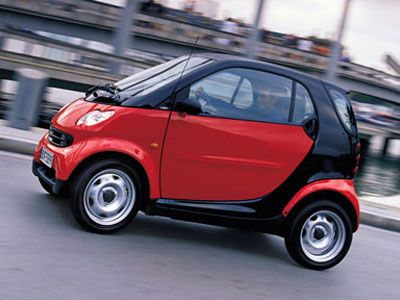 The smart fortwo car is an electric car spanning less than 5 feet wide, 5 feet tall and 8 feet long (1.5 meters wide, 1.5 meters tall and 2.4 meters long) -- that's half the length of a standard four-door sedan! Three smart fortwo cars can fit into a regular parallel parking space.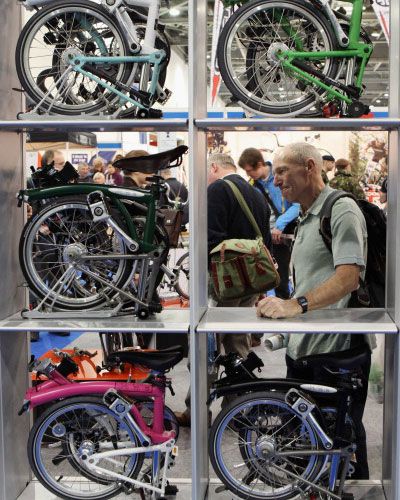 Oli Scarff/Getty Images News/Getty Images
Motorcycles aren't the only ones with newfound mobility. The folding bike is a bicycle that's easily folded to a more compact size for easier transport by hand and storage. For more information see How Motorcycles Work.