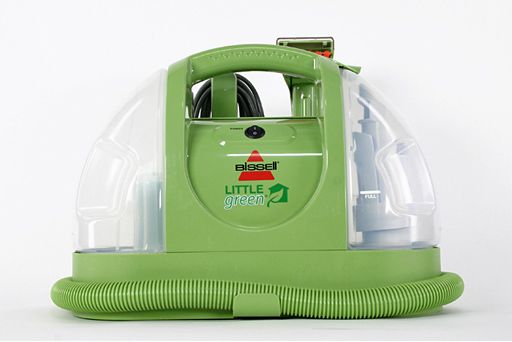 The Little Green Carpet Cleaner tackles carpet stains with a combination of cleaning fluid, brushes and suction. Click the next image to see how suction is created.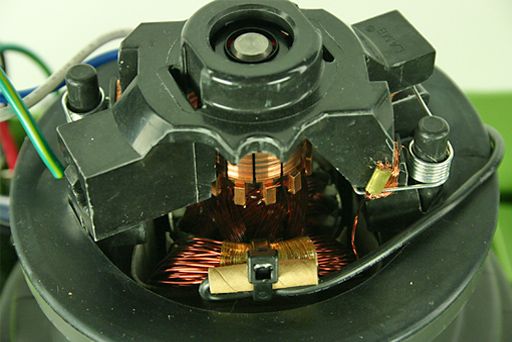 Two electric motors are essential in creating suction in this little carpet cleaner. In both motors, electricity moves through a set of coils. This creates a magnetic field that causes another magnet inside the motor to spin. This spinning motion moves a set of fan blades, creating suction.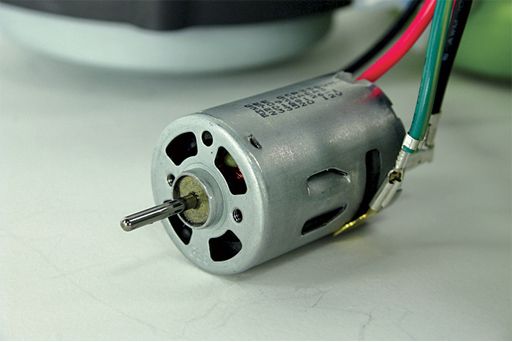 The smaller of the two electric motors moves a tiny plastic fan when it spins.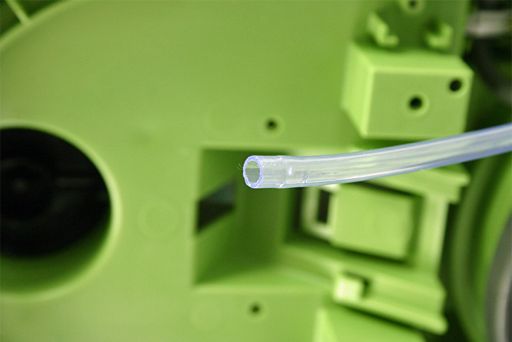 The spinning fan pulls cleaning fluid from a reservoir through a plastic tube.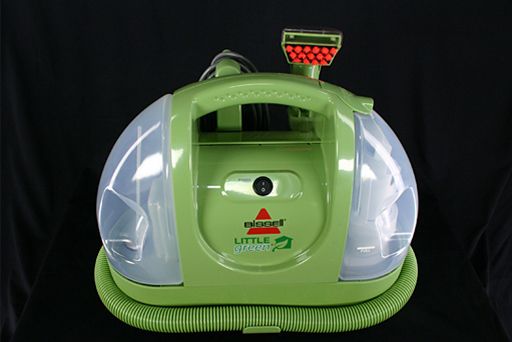 The cleaning fluid flows through this tube directly into a second tube, which travels all the way up inside a flexible hose shown wrapped around the cleaner.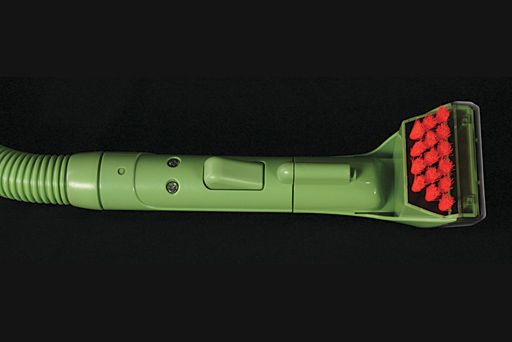 When you press the trigger at the end of the hose, it clears the way for the fluid to move out of a tiny hole and spray the area you want to clean.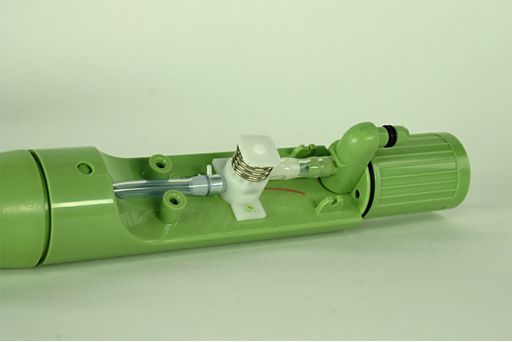 To cut down on the chance of leaks, a tiny hose clamp secures the tube at each end.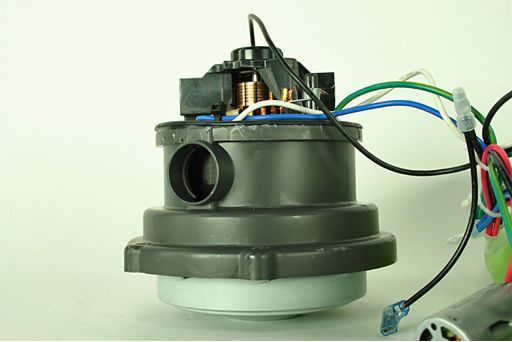 A much larger motor spins, moving a bigger set of blades. When the motor spins the fan blades, they press against the air particles in front of them while moving away from the air particles behind them.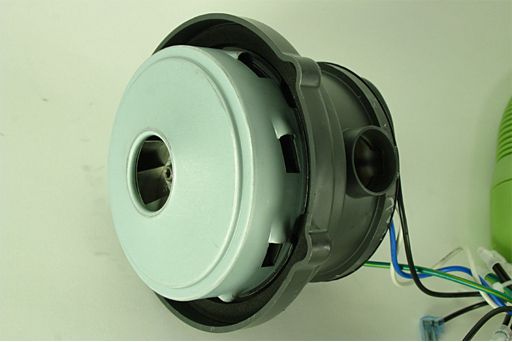 The result is a partial vacuum, and the surrounding air rushes to fill it: This is the basic definition of suction. The blades pull air from under the machine, where the hose attaches, and direct it toward an exhaust pipe.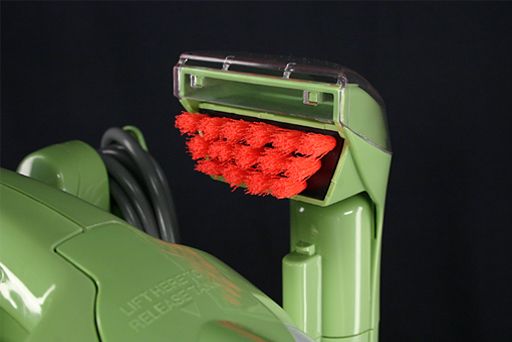 The suction pulls liquid and debris through a small slot at the end of the brush attachment. Find out where this debris goes on the next image.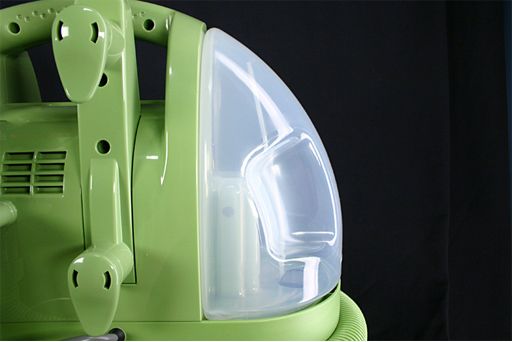 The dirty liquid then moves back down the hose and into the other reservoir.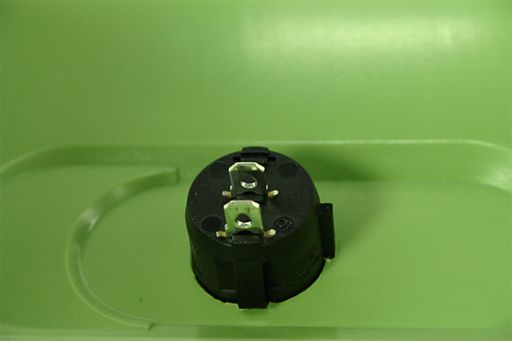 The electricity needed to do all this comes from the wall outlet. Inside the machine, wires route electricity from the main power cord to both motors as wells as the power switch on the front of the machine.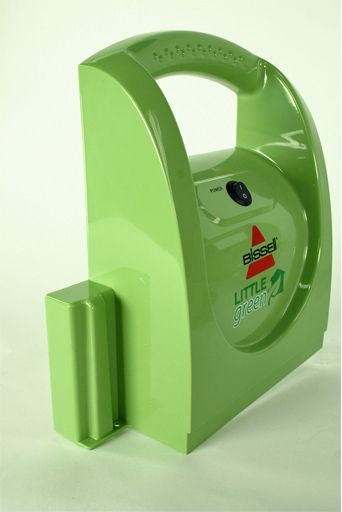 When you flip the switch, you complete a circuit, and the machine simply starts working.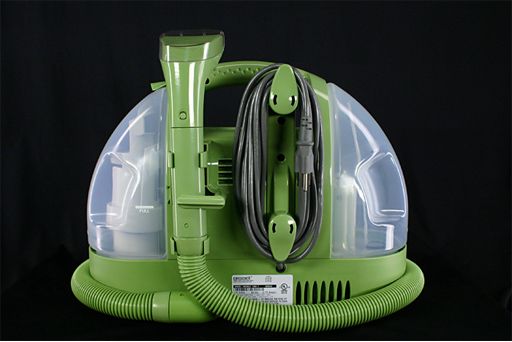 Once you're ready to put the machine away, you can wrap the cord around a pair of hooks to keep it out of the way.