If you're considering a 3-D TV, there are a range of topics to consider before you buy. Start by checking 3-D units at a local store to peruse image quality -- and to make sure you can see 3-D effects.
You read that right. Start by ensuring your eyes will tolerate 3-D images. Roughly 10 percent of people are unable to correctly see 3-D images [source: Eye Care Trust]. What's more, many more people experience headaches, nausea or discomfort when watching 3-D content, generally because of crosstalk or flickering. If you're one of these people, you may wind up using 3-D sparingly, or not at all.
Also, be leery of the hype. In spite of the massive marketing push, only about 2 percent of American households own a 3-D TV [source: Pipeline Pub]. Many people don't like the skimpy selection of 3-D content, or they recently invested in a nice HDTV and aren't ready to splurge again.
But if you're ready for the leap to a 3-D landscape, start by thinking big. The borders of 3-D TVs wreak havoc with the illusion of image depth. What's more, if the illuminated screen is too small, the dark background behind your TV may increase the likelihood that you notice the flickering of active shutter glasses.
Current 3-D technology offers the most impressive effects when it is displayed on a large screen. That's why manufacturers generally only offer 3-D on TVs 40 inches (more than 100 centimeters) and larger.
You may also wonder if you should buy an LCD or plasma TV. Manufacturers are still tweaking all 3-D related technologies so much, and so quickly, that there's no clear advantage to choosing between LCD or plasma for the long run. However, reviewers seem to prefer current versions of plasma units because they have less noticeable crosstalk than LCD. But no one is ruling out the possibility that newer LCD can't match or outperform plasma.
Likewise, you may have trouble deciding between active and passive TV. This decision will likely be even tougher than choosing from plasma or LCD. Neither technology has a clear leg up on the other. But if you have a large number of viewers and a small budget, the extremely affordable glasses used in passive systems will make a lot more sense.
No matter which TV you consider, you'll run into salespeople who tout simulated 3-D, a feature that makes even 2-D content look 3-D-ish. Don't expect this simulated mode to offer much more than a blinding headache. With all things 3-D, content is paramount. If the content isn't originally 3-D, it won't look so great, no matter how nice the TV.
Because 3-D technology is evolving so quickly, do your homework before you buy. Research in-depth product reviews from several sources, such as Consumer Reports, CNET and other tech-centric publications to make sure the model you want is worth the money.
With that bit of effort, you'll find the right TV. And before you know it, your TV watching will take on depth and dimension you may never have dreamed possible, right in your living room.
Related Articles
More Great Links
Sources
Blu-ray Association Press Release. "Blu-ray Disc Association Announces Final 3D Specification." BusinessWire. Dec. 17, 2009. http://www.businesswire.com/portal/site/home/permalink/?ndmViewId=news_view&newsId=20091217005371&newsLang=en

Bonnington, Christina. "Poor 3D TV Sales? Panasonic Blames Hollywood." Wired. July 8, 2011. http://www.wired.com/gadgetlab/2011/07/3dtv-sales-hollywood/

Buchanan, Matt. "Giz Explains 3D Technologies. " Gizmodo. Nov. 12, 2008. http://gizmodo.com/5084121/giz-explains-3d-technologies

Bucknall, Julian. "How 3D TV Works." TechRadar. April 24, 2011. http://www.techradar.com/news/television/how-3d-tv-works-943890

Carter, Jamie. "3D Without Glasses: The Gadgets Coming in 2011." TechRadar. Jan. 24, 2011. http://www.techradar.com/news/phone-and-communications/3d-without-glasses-the-gadgets-coming-in-2011-923391

Carter, Jamie. "12 Best 3D TVs in the World Today." TechRadar. July 27, 2010. http://www.techradar.com/news/television/tv/10-best-3d-tvs-in-the-world-today-717340

Carter, Jamie. "3D TV: All Your Questions Answered." TechRadar. Aug. 5, 2010. http://www.techradar.com/news/television/3d-tv-your-questions-answered-987535

Derene, Glenn. "How to Buy a 3D Television Set." Popular Mechanics. Sept. 3, 2010. http://www.popularmechanics.com/technology/gadgets/home-theater/3d-tv-buyers-guide

Evans, Dean. "What Makes an HDTV a 3D Ready TV?" TechRadar. Jan. 27, 2010. http://www.techradar.com/news/television/hdtv/what-makes-an-hdtv-a-3d-ready-tv--666341

Ganapati, Priya. "Wired Explains: How 3-D Television Works." Wired. Oct. 6, 2009. http://www.wired.com/gadgetlab/2009/10/3d-tv-explainer/

Iozzio, Corinne. "How 3D TV Works." Popsci.com. Jan. 6, 2010. http://www.popsci.com/gadgets/article/2010-01/its-about-time-3-d-comes-home

Katzmaier, David. "3D TV FAQ." CNET.com. March 12, 2010. http://reviews.cnet.com/8301-33199_7-10434346-221/3d-tv-faq/#1

Katzmaier, David. "Study Finds Passive 3D TVs Superior to Active." CNET. Sept. 7, 2011. http://reviews.cnet.com/8301-33199_7-20102018-221/study-finds-passive-3d-tvs-superior-to-active/

Kotadia, Munir and Andy Thomas. "3D Sports: A Look Behind the Scenes." CNET. May 26, 2010. http://www.cnet.com.au/3d-sports-a-look-behind-the-scenes-339303442.htm

Lawler, Richard. "LG Display Thinks it Can Fix 3DTV with Passive Glasses & FPR." Engadget.com. Jan. 5, 2011. http://www.engadget.com/2011/01/05/lg-display-shows-why-it-thinks-3dtv-has-a-shot-with-passive-glas/

Rivington, James. "LCD vs. Plasma: Which is Best for 3D TV?" TechRadar. Sept. 9, 2010. http://www.techradar.com/news/television/hdtv/lcd-vs-plasma-which-is-the-best-for-3d-tv-715159

Ross, Rubin. "3D Success Still Coming into Focus." CNET. Aug. 12, 2011. http://reviews.cnet.com/8301-33199_7-20091279-221/3d-success-still-coming-into-focus/

St. Onge, Peter. "Seeing a Future without 3D Glasses." Physorg. Jan. 24, 2011. http://www.physorg.com/news/2011-01-future-d-glasses.html

Third Dimension TV. "3D TV Technology." Thirddimensiontv.co.uk. http://www.thirddimensiontv.co.uk/3d-technology.html

Toshiba Research Center. "3D Technology Guide." Us.Toshiba.com. http://us.toshiba.com/tv/research-center/technology-guides/how-3d-tv-works/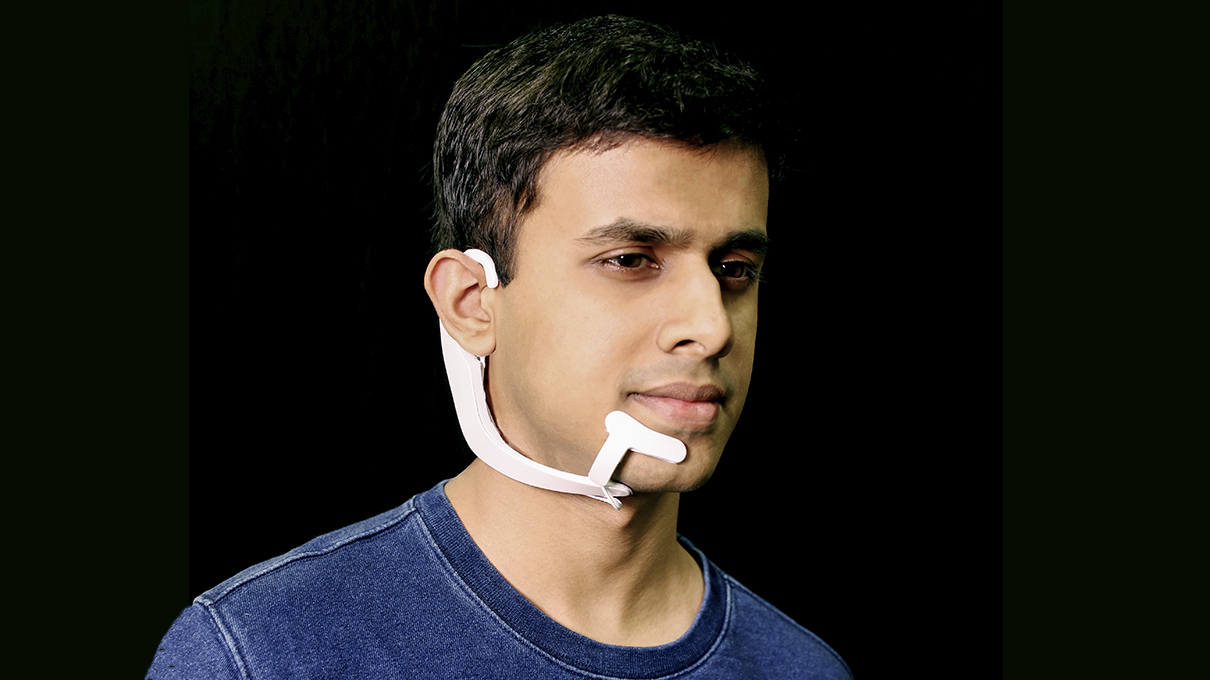 Up Next
MIT's AlterEgo allows people to control computers without ever uttering one word. HowStuffWorks looks at how this could change the way we communicate.
---