A decade ago, global positioning system (GPS) devices were marvelous, almost science-fictional gadgets that you only found expensive cars or perhaps handheld GPS devices owned by very wealthy people. The funny thing about GPS devices is that despite the mystery that often surrounds their operation they're actually fairly simple devices. Global positioning is made possible by a network of 24 satellites that orbit the Earth, beaming radio signals down to the Earth's surface. The GPS device picks up these signals in a similar manner to the way your car radio picks up a local radio station -- or more accurately, the way a satellite radio receiver picks up a satellite radio station -- and uses the signals from three or more satellites to triangulate its own position. Recently, the digital electronics revolution has made it possible to manufacture these gizmos relatively cheaply, so that even those of us who aren't fabulously wealthy can now afford them.
The major difference between one GPS device and another is often in the features that it offers prospective buyers, and some of the features on the latest generation of GPS navigators are pretty amazing: voice recognition, real-time traffic data (usually from a subscription service that you pay for monthly), red light and speed trap warnings, trip logs that record your progress, upgradeable maps, and useful (or just fun) extras like Bluetooth integration, MP3 players and picture viewers.
On the next few pages we'll look at five of the best GPS devices currently on the market and review some of the features that make these gadgets so irresistible, even if you aren't going on a long trip.
­The Garmin nüvi 880 has just about every feature you could want in a GPS navigator. The voice recognition capability combined with the "Where Am I?" feature, makes it easy to find nearby gas stations and hospitals without even taking your hands off the wheel. Multi-destination routing allows the driver to queue up several destinations and find a convenient route that takes in all of them. The large, bright, 4.3-inch (10.9-centimeter) widescreen display lets you look at your vehicle's route both in a 3-D view and as a top-down map.
Not only will the Garmin nüvi 880 show you where you're going, it'll show you where you've been, too. A trip log with an electronic "breadcrumb trail" will record your route should you want to review your progress. Along the way, a custom database lets the nüvi 880 alert you when you're close to preselected destinations that you may be interested in checking out further.
Like a lot of current-generation GPS systems, the Garmin nüvi 880 has built-in Bluetooth integration for hands-free phone calling. And for those long, boring trips it also has an MP3 player and a JPG picture viewer. At a manufacturers suggested retail price (MSRP) of $799 the Garmin nüvi 880 is not cheap, but those looking for a full-feature navigation system might find the cost worthwhile.
The Cobra GPSM 4000 Nav One has almost as many features as the Garmin nüvi 880. The Cobra model is priced a little higher than the Garmin, but if you shop around a little you might even be able to find it at a much lower price. The Cobra GPSM 4000 Nav One offers voice guidance, so you don't have to take your eyes off the road to study the screen. A trip log tells you where you've been and a large points-of-interest database lets you identify destinations by name. The 5-inch (12.7-centimeter) color display is one of the largest available in the under $1,000 category, and reviewers consistently find it bright and readable.
Cobra offers an optional traffic receiver and antenna that brings in real-time updates on traffic conditions, including accidents, construction and road closings so that you can calculate alternate routes. The MSRP of $999 is a bit intimidating for most consumers; however, if you take the time to do your research, you'll find retailers and mail order outlets that offer it for less than a third of that price.
Magellan's programmable One Touch Interface gets a lot of praise from reviewers. It lets you compile a list of favorite destinations, then select the destination of your choice simply by tapping its entry on the touch screen. It's a time saver that drivers will appreciate if they frequently have to choose between navigating to work, home and several favorite shopping places. The 4.3-inch (10.9-centimeter) display with adjustable backlighting wins points for being sharp and easy to read. If you enter destinations using the on-screen keypad, a spell checker will make sure you've typed everything correctly. Rounding out the features are Bluetooth integration, an MP3 player that will play music from SD cards, and an FM transmitter that streams audio to your car's radio.
The system has an integrated American Automobile Association (AAA) Tourbook Guide, which not only lists thousands of AAA-approved destinations, but will provide the data necessary for contacting AAA in case of emergency, including the local AAA phone number and full information about your location. The MSRP for the Magellan Maestro 4350 is $499, but similar to the other models, it's available for substantially less.
The TomTom 930 devices are high-end GPS navigators and have an impressive feature set to show for it. One particularly useful feature, called TomTom IQ Routes, calculates the fastest route to a destination using historical traffic data, so that it can make the best possible guess about how long a given route will take you to drive. Advanced Lane Guidance carefully maps out lane changes on the screen so that you'll know what lane you should be in for upcoming turns. Instructions are both spoken and displayed on the screen. You can use the method that works best for you.
TomTom MapShare lets users modify the street names, points of interest and instructions stored on the 930, then transmit those modifications so that other TomTom GO 930 users can benefit from them. The HelpMe! emergency menu displays local emergency services such as police and hospitals, and lets you access information about them by touching the screen. Of course, the 930 also has all the features you'd expect, like Bluetooth integration, an MP3 player and an FM transmitter that will send audio from the device to your car's radio. The MSRP is a fairly steep $531.99, but you mat determine that the TomTom GO 930's feature set is worth it.
In case the other ­GPS devices on this list have been a bit too expensive for you, the Mio MOOV 300 may be the bargain you've been searching for. If you do a little careful shopping, the Mio MOOV 300 can be purchased for only a little more than $100 and it even has all of the basic features you need to get up and navigating. It features voice directions, including a text-to-speech ability that allows it to read street names, an advanced system for rapidly locking in satellite signals, a multi-stop trip planner and the ability to load new maps off a memory card. Of course, these features are common on higher end GPS devices, too, but if the Mio MOOV 300 has everything you need, why pay more?
The touch screen display is easy to read and fairly large at 4.3 inches (10.9 centimeters) while a favorites list lets you store up to 200 destinations. The MSRP is $229.95, but again, you should be able to find it for around $100 less.
So, that's our list of what we believe to be five of the best GPS devices currently on the market. If you'd like more information about car GPS devices or other automotive electronics, follow the links on the next page.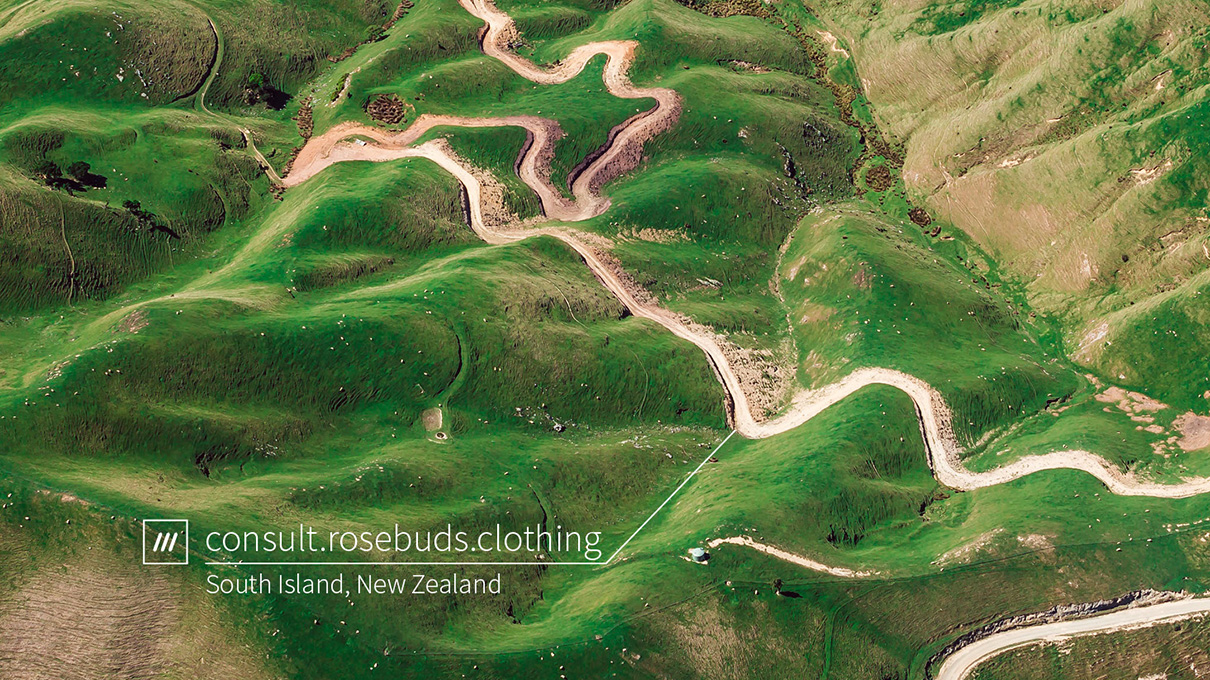 Up Next
What3Words makes mapping more precise than postal addresses. HowStuffWorks looks at the changes it may bring to navigation and even humanitarian aid.
---
Related HowStuffWorks Articles
Sources
Amazon.com. "Cobra GPSM 4000 Nav One Mobile Navigator." (Feb. 12, 2009) http://www.amazon.com/Cobra-GPSM-4000-Mobile-Navigator/dp/B000ATT8I6/ref=sr_1_3?ie=UTF8&qid=1233874666&sr=1-3

Amazon.com. "Garmin nuvi 880 4.3-Inch Widescreen Bluetooth Portable GPS Navigator." (Feb. 12, 2009) http://www.amazon.com/dp/B0012BI26K/?tag=googhydr-20&hvadid=2406330315&ref=pd_sl_80efd6b0oh_e

Amazon.com. "Magellan Maestro 4350 4.3-Inch Portable GPS Navigator with Traffic." (Feb. 12, 2009) http://www.amazon.com/Magellan-Maestro-4350-4-3-Inch-Navigator/dp/B0014L8AXS/ref=sr_1_1?ie=UTF8&s=electronics&qid=1233879461&sr=1-1

Amazon.com. "Mio MOOV 300 4.3-Inch Widescreen GPS." (Feb. 12, 2009) http://www.amazon.com/Mio-MOOV-300-4-3-Inch-Widescreen/dp/B0015DQO56/ref=sr_1_1?ie=UTF8&s=electronics&qid=1233882456&sr=1-1

Amazon.com. "TomTom GO 930 4.3-Inch Touchscreen Portable GPS Navigator." (Feb. 12, 2009) http://www.amazon.com/TomTom-GO-930-Touchscreen-Navigator/dp/B00160LGEC/ref=sr_1_2?ie=UTF8&s=electronics&qid=1233881157&sr=1-2#TomTom_IQ_Routes%3F

Cha, Bonnie. "Garmin Nuvi 880." CNET. June 30, 2008. (Feb. 12, 2009) http://reviews.cnet.com/car-gps-navigation/garmin-nuvi-880/4505-3430_7-32815498.html

Cha, Bonnie. "TomTom GO 930 GPS." CNET. May 28, 2008. (Feb. 12, 2009) http://reviews.cnet.com/car-gps-navigation/tomtom-go-930-gps/4505-3430_7-33003945.html

Garmin. "nuvi 880." (Feb. 12, 2009) https://buy.garmin.com/shop/shop.do?pID=11545#nuvi880

Garmin. "What is GPS?" (Feb. 12, 2009) http://www8.garmin.com/aboutGPS/

GPSmagazine.com. "TomTom GO 930 Review." July 1, 2008. (Feb. 12, 2009) http://www.gpsmagazine.com/2008/07/tomtom_go_930_review.php

Magellan GPS. "Magellan Maestro 4350." (Feb. 12, 2009) http://www.magellangps.com/products/product.asp?segID=408&prodID=2165

Mio Technology USA. "Car GPS Navigation System - Moov 300." (Feb. 12, 2009) http://www.mio.com/us/gps-navigation-products-mio-moov-300-overview.htm