Many parents keep iPads out of their children's reach, for fear that once the kids enter the immersive, engaging world of apps, they'll never again play in the sunshine. But an increasing number of iPad app developers are designing apps that positively influence the growth, learning and even lives of children. In fact, studies have shown that touch-screen technology encourages creativity, and many of these apps encourage a personal-best type of competition as opposed winning or losing.
Which iPad apps will most benefit your child? Take a look at five designed just for kids.
5
WordWorld's Build a Word
What it is: a spelling app, spun off from the TV programming "PBS KIDS," that enables kids to put together letters to create words
How it works: As letters float across the screen, the child touches and drags them into an on-screen outline, placing one letter next to the other. When a word is formed, the child "squeezes" the letters together and, voila: they magically change into an image of the word. Spell "cow," for example, and the letters change into a cartoon cow, or a cow "WordFriend."
Why we like it: Build A Word teaches children how to spell words in a highly entertaining, graphic way.
What it is: a virtual, full 88-key piano
How it works: Tickling the ivories couldn't be easier, and you won't need to find a place to put a baby grand. Press a piano key on The Pianist app and it will appear to depress, just like a regular piano. If your child needs help learning notes, keys can be labeled ("C3" and "D3" are the "C" and "D keys in the third octave, for example).
Why we like it: The Pianist is great for simple playing and for learning notes, and the metronome will help teach rhythm and tempo. But this app is so feature rich that advanced options will keep a child using it for years. Compositions can be recorded and saved for playback, so children can learn from their own trials and errors. As a child advances, the overdub feature may be used to create more complex pieces, and notes can actually be removed -- so the compositions may be edited!
What it is: Power learning, even for the diaper set! Just like traditional flashcards for kids, Toddler Flashcards teach children the basics of early learning, such as names of animals, foods and more. Unlike traditional flashcards, these cards speak and play animal sounds.
How it works: Each flashcard appears full-screen with an image and the word spelled out on the bottom. Sounds include a voice that pronounces the word and sometimes an associated sound, such as the quack of a duck or the whinny of a horse. The child scrolls through the cards by swiping the screen to reveal the next flashcard.
Why we like it: Toddler Flashcards has enough features to keep children learning for years. First, they'll learn from the Animals, Foods and Things menus. As they grow, they can begin using the advanced menus such as Alphabet, Numbers, Colors and Shapes. Plus, there are language options, so your child can learn words in English, Spanish, French and Chinese.
2
Special Learning's Communicating Basic Needs
What it is: provides a way for children diagnosed with autism spectrum disorder (ASD) and other language disabilities to communicate
How it works: The app comes with photos of different foods, drinks, clothing, toys and emotions. To communicate what he wants or needs, the child finds the image on the iPad and shows Mom, Dad or caregiver.
Why we like it: Nonverbal children, such as those with autism, become frustrated when they can't communicate their needs and wants. And caregivers are equally frustrated not knowing how to help. The child can use this app to communicate. In addition, adults can customize the app by enabling or hiding different selections, thereby tailoring the choices specifically for that child's communications needs.
What it is: strictly kid-appropriate videos from YouTube
How it works: Kids choose from six categories to browse available videos. Each video has a thumbnail photo, so the child may recognize the Speed Racer cartoon before knowing how to spell it or learn to associate the Eiffel Tower icon with a video of France.
Why we like it: All videos are from YouTube, but they're selected by parents and editors and placed into categories like animals, people, places, fun shows, learn and music. Because the videos are prescreened, a mom could let her child wheel through the videos for hours unsupervised, if she so chooses. WeetWoo! is convenient, too -- much easier than loading DVDs.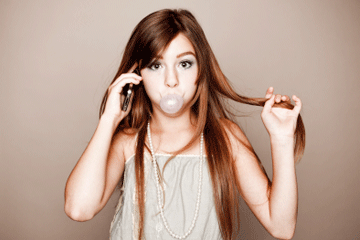 Up Next
When is it the right time to get a cell phone for your kid? Do they actually need one? Learn about the right time for kids cell phones.
---
Related Articles
Sources
Dalzell, Susan. "How devices like the iPad are helping special-needs children, hospital patients." Dayton Daily News. April 2011. http://www.daytondailynews.com/lifestyle/technology/how-devices-like-the-ipad-are-helping-special-needs-children-hospital-patients-1141405.html

Drawing Pad. "The Best Tablet Drawing App!" (Feb. 8, 2012) http://drawingpadapp.com/

iTot Apps. "Toddler Flashcards." (Feb. 11, 2012) http://itotapps.com/Site/Welcome.html

iTunes. "Build A Word." (Feb. 10, 2012) http://itunes.apple.com/us/app/build-a-word/id329397984?mt=8

iTunes. "ComApp." (Feb. 11, 2012) http://itunes.apple.com/us/app/comapp/id442992034?mt=8

iTunes. "Drawing Pad." (Feb. 10, 2012) http://itunes.apple.com/us/app/drawing-pad/id358207332?mt=8

iTunes. "The Pianist." (Feb. 9, 2012) http://itunes.apple.com/app/pianist/id284622652?mt=8

iTunes. "WeetWoo! Kid Videos, Safe & Educational, from YouTube & parent reviewed." (Feb. 11, 2012) http://itunes.apple.com/us/app/weetwoo!-kid-videos-safe-educational/id341005161?mt=8

Michael Cohen Group LLC. "Young Children, Apps & iPad." (Feb. 12, 2012) http://www.mcgrc.com/wp-content/uploads/2011/07/ipad-study-cover-page-report-mcg-info_new-online.pdf

MooCowMusic.com. (Feb. 12, 2012) http://moocowmusic.com/

PBSKids.org. "WordWorld." (Feb. 11, 2012) http://pbskids.org/wordworld/index_flash.html

Special Learning. "Communicating Basic Needs." (Feb. 12, 2012) http://special-learning.com/comapp2

YouTube. "Best iPad App - Drawing Pad!" (Feb. 12, 2012) http://www.youtube.com/watch?v=bEU0EmiZcAk

YouTube. "WeetWoo! Demo." (Feb. 12, 2012) http://www.youtube.com/watch?v=l5KJ1gbBt0A

YouTube. "Word World App." (Feb. 12, 2012) http://www.youtube.com/watch?v=B60HLTzWXnE

YouTube. iTot Cards (Feb. 9, 2012) http://www.youtube.com/watch?v=FHHJwWivSAw