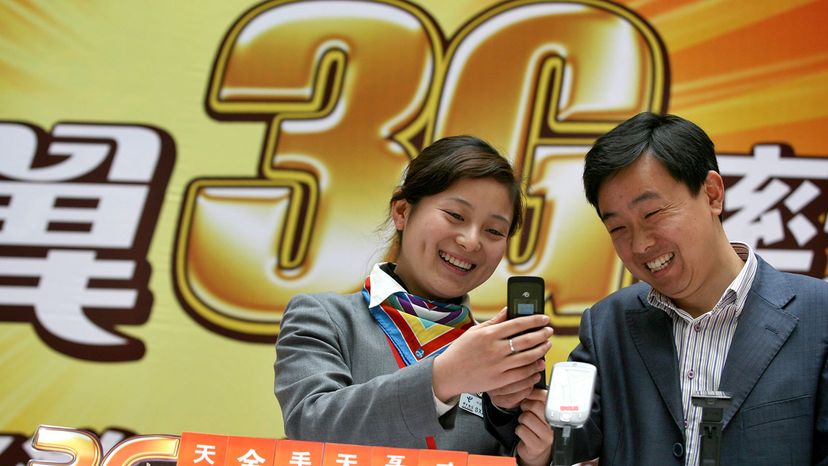 3G was once the gold standard for cellular internet, but it's long been supplanted by 4G, and now 5G. In fact this year, 3G mobile data will be discontinued by American wireless carriers like Verizon, T-Mobile and AT&T. Those who have relatively new devices probably won't even notice a change, because they've already switched over to the newer services. However, there are plenty of older phones and smart devices out there that will begin to see loss of connectivity. It's especially an issue for things like car electronics and home security systems that were built with a 3G connection in mind, as those products are both pricy, and meant to be kept around for several years.
3G is simply shorthand for the third generation of wireless broadband standards agreed upon by the cellular industry, with a minimum data speed of 144 kilobits per second. 3G installation and service began to roll out in the early 2000s and would become much more popular once the smartphone era started ramping up around 2008. In fact, Apple's first major update to the iPhone was branded "the 3G," and touted its fast wireless internet capabilities.
At the same time 3G was receiving widespread use, its successor, 4G LTE, was being developed. 4G possessed vastly superior capabilities, with download speeds up to 100 megabits per second, lower latency and longer range. In the 2010s, LTE started to replace 3G coverage as the most popular standard. However, many devices released at this time were compatible with both signals.
In the 2020s, the cellular industry is laying the infrastructure for 5G, which uses higher frequency antennas for demanding tasks like high-definition video streaming. 5G offers lightning-fast download speeds of 20 gigabits per second but requires many more transmitters than previous standards.
Why and How Is 3G Service Ending?
In order to understand the discontinuation of 3G, we talked with Mark Richardson, a correspondent for The Big Phone Store over in the U.K. "One of the reasons why 3G is to be discontinued is due to infrastructure. When new technologies such as 5G are created, maintaining some or all older technologies can be a costly endeavor," says Richardson via email. "Another reason is that it frees up the spectrum, allowing more devices to be able to use 5G without worrying about clashes with older 3G technology."
Verizon claims that less than 1 percent of its customer base is still using 3G in 2022. AT&T says the same thing. Phones often get replaced every few years, after all. On the other hand, there are many devices apart from smartphones that could rely on 3G. A statement by the Federal Communications Commission mentions that "medical devices, tablets, smartwatches, vehicle SOS services, [and] home security systems" may be affected. Security and alarm systems are a particular concern because many older installations are still in use today.
Here are the shutdown plans of the three major networks: