In 2011, we at HowStuffWorks.com learned a valuable lesson: There's no rest for an app developer. In late 2010, we'd launched a smartphone app for the iPhone. Our iPhone-owning fans downloaded the app and gave us great reviews. For an afternoon, we spent our time giving each other high-fives and patting ourselves on our collective back.
But then that lesson kicked in full-speed. While positive reviews and helpful suggestions poured in from iPhone users, we also saw a growing demand from Android phone owners. It's safe to say we heard just about every variation on "Where's our app?" you can think of. We had an Android app already in the works -- so, hands still stinging, we got busy getting it ready for launch.
After months of design, development and testing, that app is ready, and you can head to the HowStuffWorks Android app page to download it. It's a remarkable program that gives Android owners access to all the different types of content we create, from podcasts to articles to blogs. But being able to give Android users an app they've been asking for is just one reason we're excited. Join us to find out more.
5
Quick Facts and Cool Quotes
Want to become a master at trivia or just polish up your small-talk for your next party? Spend some time getting bite-sized bits of wisdom with the Facts feature. In no time, you'll learn something new, such as how long it would take you to drive to the sun in a car while traveling at 60 miles per hour (96.5 kilometers per hour). The answer is 176 years. Road trip!
The Quotes feature is another way to get a quick hit of knowledge from some of the most acclaimed thinkers in the world. Tapping the icon brings up a quote, but the author remains a mystery at first. A second tap will reveal who first said those words. You'll find words of wisdom from such geniuses as Samuel Johnson, Aldous Huxley and Machiavelli. You may also discover some snarky comments from notable wits like George Carlin, Voltaire and Oscar Wilde.
These are great features to use if you plan on going out and want to drop some knowledge on the people around you. Plus, it gives you a little more variety than that one funny -- and possibly apocryphal -- story about Winston Churchill's remarks to poor Lady Astor.
Since you're reading this article, it's probably safe to say you're aware HowStuffWorks.com publishes articles. In fact, we publish a lot of them on subjects ranging from cutting-edge technology to cultural practices around the world. Want to know how who was the world's first scientist? We've got you covered. Curious how Muppets work? Shanna Freeman wrote an excellent piece about it.
But accessing articles on a mobile device comes with its own set of challenges. Pages need a format that's easy to read and navigate. The HowStuffWorks Android app developers have created a format that makes it easy to browse and read HowStuffWorks articles. While not every article will be in the app's library on launch, we plan to add content continuously. With thousands of articles at your disposal, you'll have plenty to read!
Now when you listen to podcasts or read blog posts, you can pop right over to the articles to really dig into a topic and broaden your perspective. That's pretty cool!
Most of our podcasters, and a few of our writers and editors who don't have podcasts of their own, contribute to the HowStuffWorks blogs. You can learn what the hosts of TechStuff think about the latest tech news. The Stuff to Blow Your Mind hosts write about the latest scientific discoveries every day. How-to Stuff goes beyond crafts and home improvement with posts on how to do everything from becoming an urban beekeeper to inspiring people around you.
And you won't just find interesting information at the blogs. The blogs are a place you can get to know the editorial staff. Puns aplenty will rain down upon you if you read posts by Chris Pollette. Josh's dry humor permeates nearly every Stuff You Should Know blog post he authors. And your comments on posts turn it into a conversation.
The blogs are located under the Shows icon. From there, you can read our thoughts and listen to our shows at the same time.
2
Podcasts Are a Touch Away
Podcast popularity is exploding. It's still a relatively young medium, and since there's not an official schedule of all the podcasts out there, it can be a challenge to discover the ones you'll like best. The HowStuffWorks Android app makes it much easier to explore all our podcasts. Maybe you're a fan of Josh and Chuck of Stuff You Should Know, but you've never taken time to listen to the guys at CarStuff. Now you can use the Android app to get a feel for all the personalities behind HowStuffWorks. All told, 10 of our podcasts are included in the app at launch.
Choosing a show brings you to the latest episode. You can also explore the archives and listen to any episodes you may have missed. The app makes it easy for our fans to check out all we have to offer.
The coolest feature is that you can listen to the show while you browse blogs or articles. Finally, Android users will be able to get the full HowStuffWorks experience through a single application.
1
Socializing With the Staff
Have you ever listened to an episode of Stuff You Should Know and thought you'd like to be buddies with the hosts? It's no surprise if you do -- Josh and Chuck are both friendly, smart guys. The Android app lets you view the Facebook and Twitter feeds for every show and blog on HowStuffWorks. You can interact with the hosts and writers with just a quick tap of the finger.
You'll find that we post all sorts of thoughts, links and questions on our Facebook and Twitter pages. We might link to a cool video we saw online or a news story that relates to the topics we cover for our site, blogs or podcasts. Many of us solicit ideas from our audience for new topics to write or podcast about. And sometimes, we have special events that you might want to attend, including trivia nights, lectures or fan gatherings. We're eager to participate in conversations with our fans, so please join us!
That's just five reasons we're thrilled that the Android app is going live. Download it for free and try it out for yourself. Let us know what you think!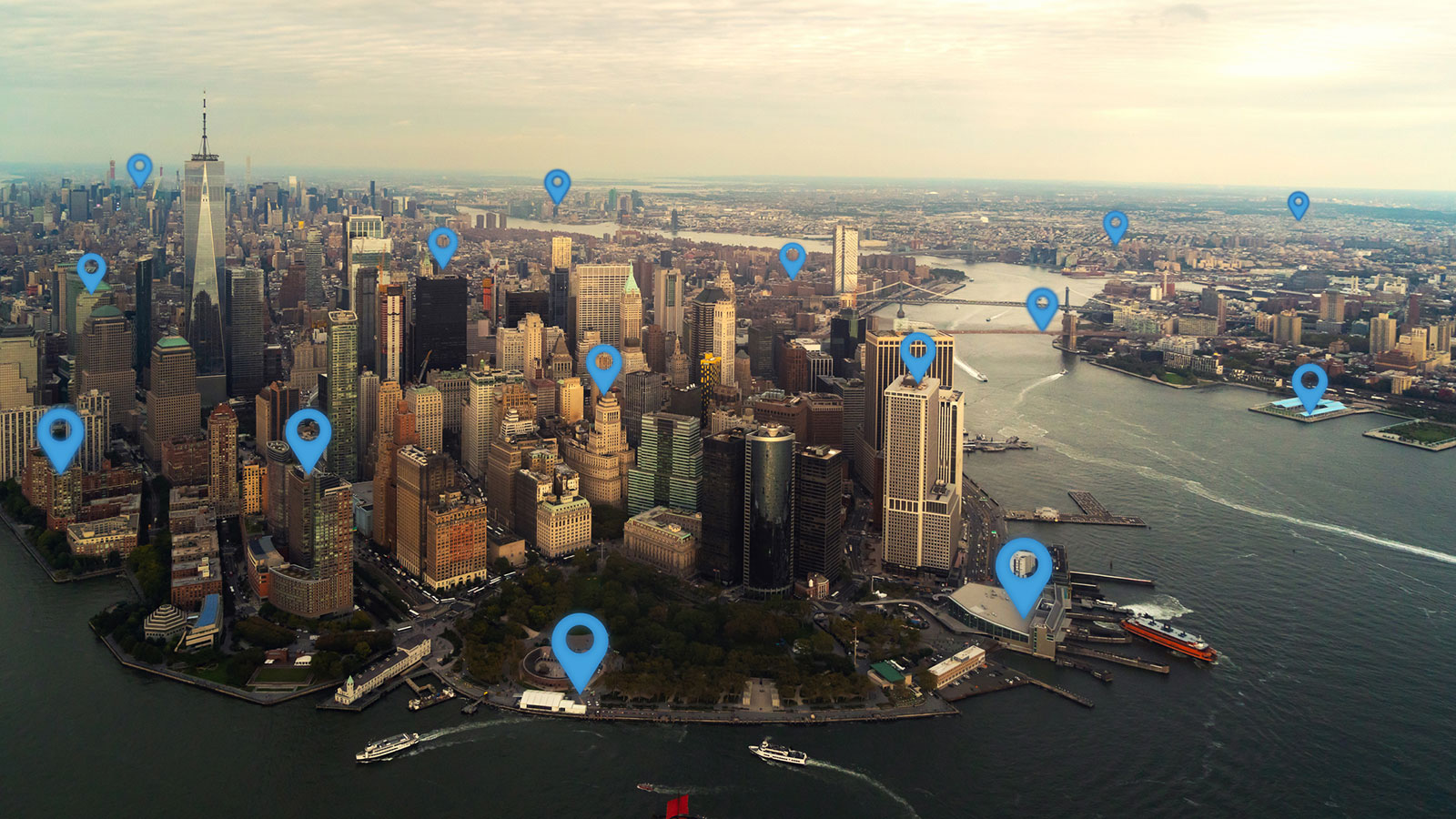 Up Next
GPS spoofing apps help disguise your actual location – great for throwing someone off your tracks. HowStuffWorks has the deets.
---
Related Articles
More Great Links