So you like to watch a little TV here and there do you? Or perhaps a lot of TV? There are so many apps out there streaming TV shows to your Android phone, but not all of them deliver a great user experience, or have the best content. Finding the best TV apps can be a bit boring compared to, well, actually watching the shows. So we've put together a list of 5 great apps for your Android phone.
Many of these apps come from television's biggest players because they're the ones offering the best content and the biggest variety as well. You'll notice YouTube didn't make the cut. It's not that it's a bad app, but we're going more for production quality and navigation and less for cat videos. Not that there's anything wrong with cat videos, of course.
I know what you're thinking. "Just give us the apps already! We've got TV to watch!" OK, there's no need to get pushy, you can click to the next page at any time. You know, it's a free country and all.
One of the biggest players in the TV to smartphone game is obviously Netflix. Although Netflix doesn't release exactly how much content they have, the number of titles is reported to be around 60,000 -- which includes their movies. The app is free, but requires a subscription to their streaming service.
As far as video quality goes, Netflix is one of the best for streaming your favorite TV shows. The video quality and sound are great and you can pick up watching where you left off on another device (which is great for those long meetings at work or awkward family reunions). Don't worry about trying to search for titles on your phone's screen, the app will tap into your instant queue, and show you recommendations and viewing history as well. Unlike the Web version, however, you won't be able to search for actors or directors.
One of the biggest complaints about the Netflix app for Android is the amount of scrolling you have to do if you have a large queue. There isn't a button to go to the top of your list or a way to quickly scroll through the whole queue. Another drawback is the lack of current programming. If you're looking to watch TV shows that are newer than last season, you're probably out of luck. But the sheer number of other TV shows available, plus the fact that you can watch multiple seasons back to back, make the Netflix app for Android a great one indeed.
For those with a voracious TV appetite, Hulu is probably already one of your entertainment BFFs. The Hulu Plus app allows Hulu monthly subscribers to watch all the content their site has to offer, right on your phone. As with Netflix, Hulu won't say how many TV shows they have, but some estimates put it at about 43,000 episodes and almost 1,700 TV shows. Having that much television on-demand for a small monthly fee should keep any TV-lover warm at night.
One of the apps' drawbacks is that it doesn't support every device that runs Android, even if you have a supported version of Android, so for some smartphone owners it just won't work.
Unlike Netflix and some other TV apps, the Hulu Plus app offers recent TV programming. You can find shows from NBC, FOX, ABC, National Geographic, MTV, PBS and lots of others. You can watch the full current season of many shows as well.
If you haven't subscribed yet, you can try one month of Hulu Plus for free. It should be noted that although you pay for the Hulu Plus subscription each month, you'll still see a few ads during shows. Yes, it's lame -- we know. But for all the shows you have access to it far outweighs the few ads and the low monthly subscription fee.
If you're looking for another free TV streaming service, you may want to check out the TV.com app. This app provides content from CBS, the CW, CNET, CBS News, CBS Sports...come to think of it they probably should have named it the "C App." There's also content from ET and Showtime. The TV.com app allows you to watch full episodes over cellular and Wi-Fi connections and select programming based on the channel you're looking for.
The app has some current shows from the CBS lineup, so if you have more important things to do than, let's say, watch the latest episode of "CSI" then you're covered. You can also watch older shows like "MacGyver" and "Hawaii Five-O." Which may come in handy if you're trapped in the trunk of a car with only your cell phone, a piece of twine and a Swiss Army knife. MacGyver to the rescue!
Obviously with free apps and free TV shows, you'll sacrifice a little time watching ads, but so goes the free app world. Keep in mind that although they have a lot of full episodes in the app, there are also a lot of videos that are just short clips.
On the free side of the app world, there's Crackle. This one made it on our list because, well, it's free. Free to download and free to watch, although you'll find a few commercial in the middle of your TV shows. With Crackle adding 20 TV episodes and movies each month, you can check back frequently for new content. You'll find most of the same content you can get on Crackle's Web version as you can on the app, but not all. Crackle also has a handful of original programming on its app as well.
Streaming a TV show is doable from 3G and 4G connections, and if for some reason you have to stop watching your favorite episode of "Sanford and Son," Crackle will remember where you left off. Although Crackle comes up a bit short in the amount of TV shows it has, it's one of the best apps that won't cost you a monthly subscription. So there won't be any of that, "Why am I paying this?" buyer's remorse you sometimes get with other apps. Most Android phones won't have a problem using the app, although old versions of the Android operating system may run into some problems.
The HBO Go app is exactly that: HBO on the go. With this app you won't miss HBO original programming or the 1,400 shows that HBO says you have access to. The streaming service comes free with your HBO subscription and the app is free to download. If you like building video lists, and who doesn't, you can set up a watch list on the app for your favorite shows. You won't have to wait long to catch new programming on the app either; once an episode airs on HBO it's available in the app within 24 hours. Even if you missed entire seasons of past shows, you can fire up the app and start catching up on the shows at any time.
Most of the content in the app is HD, so if your phone supports it you'll have an amazing viewing experience. For TV junkies who want to know all the ins-and-outs of characters, sets, and director's thoughts, you're in luck. HBO Go gives you access to behind-the-scenes videos of your favorite shows, commentary on certain episodes, and pictures from the sets. There are enough special features to help you make the jump from simply liking a show to having your friends think you need to get out more often.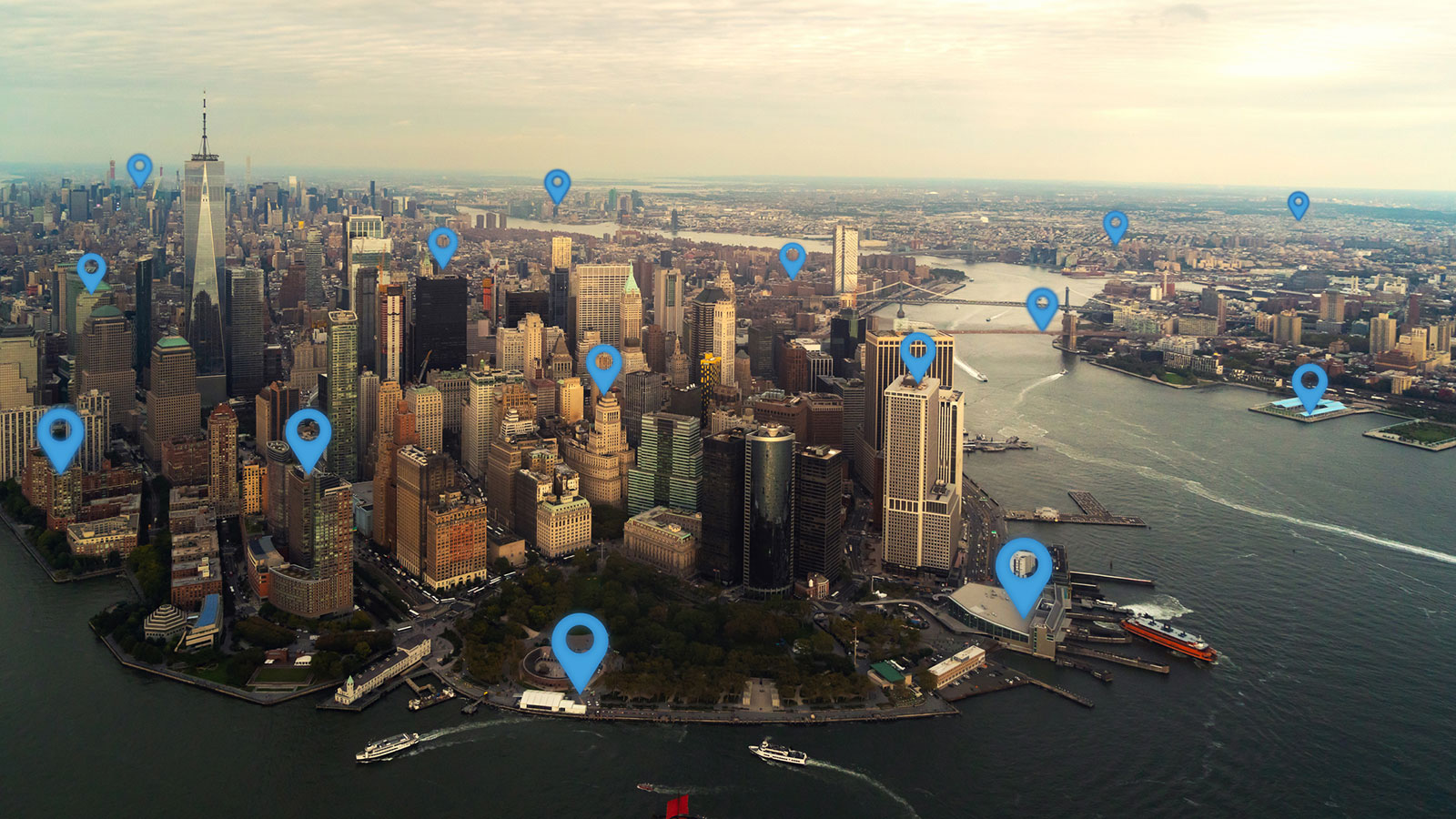 Up Next
GPS spoofing apps help disguise your actual location – great for throwing someone off your tracks. HowStuffWorks has the deets.
---
Author's Note
I honestly didn't realize just how many options were out there to steam TV shows on my phone. I came across many more than the five listed here, and it was overwhelming to whittle the list down to just these few choices. As someone who doesn't have cable, I already use a lot of alternative sources to catch up the shows I watch, but there are so many more options than I had even come across before. If you want to watch a French news program, you can. Sports from other countries? No problem. There are literally multiple apps for almost any conceivable television programming.
Related Articles
Sources
Broida, Rick. "Crackle: Free Movies, TV Shows on Android Devices." CNET. June 21, 2011. (July 11, 2012) http://reviews.cnet.com/8301-19736_7-20072933-251/crackle-free-movies-tv-shows-on-android-devices/

Burtucci, Kristie. "Hulu Plus vs. Vudu." Gadget Review. April 14, 2012. (July 12, 2012) http://www.gadgetreview.com/2012/04/hulu-plus-vs-vudu.html

CNET. "Netflix app." Nov. 2, 2011. (July 12, 2012) http://download.cnet.com/Netflix/3000-31711_4-75449412.html

CNET. "TV.com." (July 12, 2012) http://download.cnet.com/TV-com/3000-31711_4-75151976.html

Google Play. "HBO Go." (Jul 12, 2012) https://play.google.com/store/apps/details?id=com.HBO&hl=en

HBO Go. "Game of Thrones Interactive Features." (July 13, 2012) http://www.hbogo.com/game-of-thrones-interactive-features/

Liedtke, Michael. "Gaps in Netflix's Content Likely to Persist." Yahoo News. April 9, 2012. (July 12, 2012) http://news.yahoo.com/gaps-netflixs-online-library-likely-persist-200620994.html

Michaels, Philip. "TV.com Review." Macworld. Oct. 27, 2011. (July 12, 2012) http://www.macworld.com/appguide/app.html?id=69014&expand=false

Yahoo News. "Review: HBO GO." May 4, 2011. (July 12, 2012) http://news.yahoo.com/blogs/technology-blog/review-hbo-235519480.html