Reading is undergoing a rapid transformation thanks to the advancing technology of mobile devices. Digital readers such as Amazon's Kindle and the Nook from Barnes & Noble are changing the way people read and even how publishers distribute their content. Both are smaller and lighter than an average paperback, and can store hundreds of books. And since these devices are now equipped with Internet connectivity, you can even use them to make purchases. For a couple hundred bucks, you can access virtually any volume and carry your entire library with you.
Smartphones are also getting in on the action. As a result, bibliophiles are discovering that they can enjoy many of the benefits of digital readers without shelling out for yet another device. After all, according to a May 2011 Nielsen Report, at least one smartphone can be found in nearly 40 percent of U.S. households, compared to just 9 percent that possess an e-reader [sources: Nielsen, Kim].
So curl up with the warm glow of your tiny screen and check out these book-friendly apps currently available on smartphone platforms.
Amazon now sells more e-books for its Kindle device than it does hardcover or paperback business combined, so that the Internet retailer would expand its best-selling Kindle platform to smartphones was a no-brainer [source: Amazon]. The free app works on most mobile platforms including Android, iOS devices (that run the iOS operating system, which powers the iPhone), Microsoft Windows Phone 7, BlackBerry, as well as PC and Mac workstations.
And the Kindle app offers some nice touches for tech-savvy readers, including the ability to highlight text and make notations. There is also the nifty Whispersync feature that keeps your place in the e-book as you move from device to device, so if you start a book using your Kindle e-reader and want to move to your smartphone, you can pick up right where you left off.
The user experience is also intuitive, allowing readers to open the table of contents, jump between chapters and even access Wikipedia or Dictionary.com with just a touch (in case you want to dive deeper into a particular topic or look up a word). And you don't need to own a Kindle device to use the app, which provides instant access to up to 950,000 books and more than 100 newspapers and magazines complete with color images and graphics for a complete media experience [source: Amazon].
Of course Kindle is the reigning heavyweight champion of book-related apps. It has the popular devices as well as the Amazon network to bolster its position and awareness in the market, but there are other apps out there that'll satisfy your inner bookworm -- keep reading to discover nine more literary applications for smartphone users.
Being a bookworm doesn't mean you stick to the classics. Comic books are as popular as ever, and many readers prefer their stories told one colored panel at a time. Today's smartphones are equipped with display screens just as advanced as the phone itself. High pixel density and vibrant colors provide a visually rich viewing experience, and that's a lot of horsepower to waste on printed words alone. This ability to deliver sharp, crisp images in a mobile form factor is a marriage made in heaven for comic book geeks. That's why publishers including DC and Marvel have launched mobile sites and create content specifically for handheld devices.
ComiXology's Comics application works very much like the Kindle app we just discussed. Users can shop around 8,000 of titles from virtually every comic book publisher, with more than 300 being free to download. And once they make their purchase, the title can be read on any Apple or Android device [source: comiXology].
Purists may scoff at the idea of reading a comic book on a 3.5-inch (8.9-centimeter) display (which is the average screen size for a smartphone), but going mobile has its advantages. Storage, for starters, is a big draw for digital subscribers. Collectors couldn't exactly carry an issue around in their pocket until now. And the free app features what they call Guided View technology, which helps guide the reader to the next frame so each panel can be displayed individually.
Comic book apps are fun, but what about ones that bring together the reading community? On the next page, we'll take a gander at an application that helps readers expand their libraries while letting them offer their opinions on what they've read.
8
Goodreads From Goodreads Inc.
Goodreads is a combination virtual library and online book club, bringing a social networking element to mobile reading. Launched in 2006, Goodreads boasts more than 5 million members who have added 170 million book reviews [source: Goodreads]. Here's how it works: A reader signs up and selects people that he or she would like to become friends with, growing a network of contacts. As you finish a book, you write a review that all of your friends can see. The idea is that people are more likely to read a book that someone they know recommends rather than reading what a stranger thought about it on a typical review Web site.
And Goodreads offers a couple of snazzy features that really make this a cool offering. First is the Reader, which lets users read books directly from the app. As of August 2011, they offer more than 2,000 public domain titles and growing, providing free and instant access to these works [source: Goodreads].
Second, users can actually scan the bar codes on their books to add titles to their profile. This works by using the digital camera on your smartphone to snap a picture of the book's bar code. This is particularly handy if you find yourself perusing the local library or your favorite bookstore and want to know what your friends think of a certain selection. Simply use this feature to access reviews and instantly determine if it's worth your time.
Goodreads is currently available for iOS and Android platforms.
7
IndieBound From American Booksellers Association
Like Goodreads, IndieBound is interested in harnessing the power of social networking to enrich the reading experience. Its mission is to raise awareness for independent book sellers in order to encourage strong local economies and communities. IndieBound leverages its network of indie book retailers to help users discover authors or titles they might not otherwise be exposed to.
Using the mobile app (for iOS devices), readers can access IndieBound's recommended lists that include the Indie Next List, the Kids Indie Next list, and the Indie Bestseller List. IndieBound lets you browse books, read detailed reviews, and locate independent sellers nationwide. But what's really cool, is that in addition to getting recommendations from knowledgeable bookworms, the app provides location-based information so you can purchase the title from the closest independent bookstore.
With its emphasis on introducing what's hot on the independent circuit, helping readers find gems that might otherwise go unnoticed and supporting small businesses, this app is perhaps the most altruistic offering on our list.
6
Book Crawler from Chiisai App Solutions
Bookworms like to keep track of what they've read, what they're currently reading and what they want to read in the future. Book Crawler is a pretty handy mobile application that can help keep track of your library -- whether it's digital or print.
This app, available on devices running iOS, helps readers organize their collection by virtually any parameter from author to publication date to genre and beyond. And for readers with extensive collections, Book Crawler provides a pretty cool way to populate your database with your physical books. You can use the camera on your smartphone to scan the barcode for print editions and simply type in the title, author, or ISBN number of a digital edition and Book Crawler magically auto populates the additional information for you. This way, you now have a comprehensive database of every book you own, regardless of format.
And every title you catalog includes the title, author, the date it was read, genre, whether or not it's part of a series, as well as copyright and publishing information. Have you ever lent a book to a friend only to never see it again? Book Crawler has a feature that lets you make a note of loaned titles so you can keep tabs on your collection.
But the coolest thing Book Crawler offers is location-based so you can discuss books with people near you as well as find nearby copies of books by your favorite authors.
Interested in a little more authenticity in your digital reading habits? Check out the next section and read about an app that recreates the experience of reading an actual book.
5
Classics From Andrew Kaz and Phill Ryu
Smartphones, LED displays and touch-responsive page turning is all fine and good for the new media crowd, but what about readers interested in revisiting some of the golden oldies who don't want to shell out for the print editions? For a nominal price, Classics, for iOS devices, puts some of the most beloved classics in the palm of your hand. And this app further differentiates itself from other e-readers by painstakingly creating the look and feel of reading a print volume with animated page turns (which look like turning a page in a book rather than scrolling through digital screens), illustrations, original cover art and even a red satin bookmark to keep your place.
This app includes nearly two dozen "classics" (get it?), including "Alice in Wonderland," "Robinson Crusoe" and "Pride and Prejudice." And through free software updates, the developers promise the collection will continue to grow at no cost to the reader. Not a bad way to bolster your collection and make up for all the times in high school when you only pretended to read the assignments.
The only thing missing from this e-reader is the ability to import other works not incorporated into the application. It would be cool if users could fold their current collections into the same form factor, but hey, a reader can dream right?
Want a more robust e-reader app? Check out Lexcycle's offering in the next section.
Stanza, for iOS devices, is ideally suited for bookworms interested in considering making the leap to palm-top reading because this app includes settings that can be customized for individual reading preferences. You can control the font size, color display and the layout so you are free to tinker with the settings until you settle on a pallet to your liking. And this is a free app, so there's nothing to lose and much to gain -- as in the more than 100,000 books and magazines for purchase, as well as classic works available for free [source: Lexcycle].
And Stanza is loaded with features, including the ability to browse alternative covers with the "Cover Lookup" option. So if you don't like the cover art that came with the version of the edition you purchased, you can search a database of alternative covers for that particular work and switch. Paperbacks never allowed that! Speaking of covers, there's a cool user interface for easily browsing your collection by cover, similar to the "Cover Flow" feature in your iTunes music library.
Stanza has all the features you would expect from an e-reader including intuitive, touch-screen navigation to move between chapters, automatic place-keeping and a bookmark feature that lets you note your favorite passages.
There's no way that the folks behind Apple, the company that made nerdy cool, were going to let this opportunity to cash in on the digital book bonanza pass them by. So they've given us iBooks. This e-reader app lets you download, read and store books and comes with the iBookstore, where you'll find many current and archived titles. One aspect of practical reading that iBooks mirrors is the ability to sample the goods. iBooks helps solve the "analysis paralysis" we readers often confront when considering digital books by offering a free sample of any book to download and read so you can make an informed decision. And let's face it, that's part of the fun of picking out a new book.
iBooks displays your collection on a digital bookshelf that can be arranged and rearranged by author, title or genre. You can build lists that are easy to navigate between with the touch screen of an iPhone (or iPad or iPod Touch). There are also settings to make reading more comfortable including font size and brightness.
Since reading and writing go together, check out the next section for an app that offers the creative reader a way to get his or her work read by a large audience.
2
Wattpad from WP Technology, Inc.
Wattpad has one of the coolest approaches to tapping the digital reading market. This app, which is available at no cost for iOS devices, Android, Windows 7, BlackBerry and Samsung phones, distributes content written by professional writers, as well as undiscovered, amateur writers. Calling itself the "YouTube for e-books," Wattpad allows users to upload their own material to share with the Wattpad community. And it's a thriving one, with users dropping around a billion minutes on Wattpad every single quarter [source: PRWEB].
Whatever your taste, the Wattpad community has a story for you. And for aspiring writers, what better way to get your work seen? You can upload anything from poetry to completed novels and interact with users in real-time to find out what people think of your work. And it's all free.
So if you're in the mood to read something different, or discover an up-and-coming writer, Wattpadd is definitely worth checking out.
Keeping with Google's reputation for astonishing developments, its contribution to mobile reading is a supremely cool piece of technology called Google Goggles. This isn't an e-reader or a library database, but it is going to make the bookworm's life a whole lot easier. Goggles, for the Android and iPhone, is actually a camera app that allows you to take pictures and use those images to surf the Web. Have you ever seen something that you can't quite describe? Well, now you don't have to. Just launch this application and take a picture, and an Internet search is performed automatically based on the image. Using pictures to surf the Web? The mind boggles.
This is particularly helpful for gathering information on books. Simply snap a picture of the cover and let Goggles do the rest. No more jotting down author names or titles for future consideration; now you can get all the information about the book with a couple of clicks. Goggles also includes a language translator, so you can take a picture of a particular passage written in English, Italian, French, Spanish or German and have it translated.
The world of digital and palm-top reading is growing by leaps and bounds, and there are enough apps and technologies available to keep the most voracious reader busy.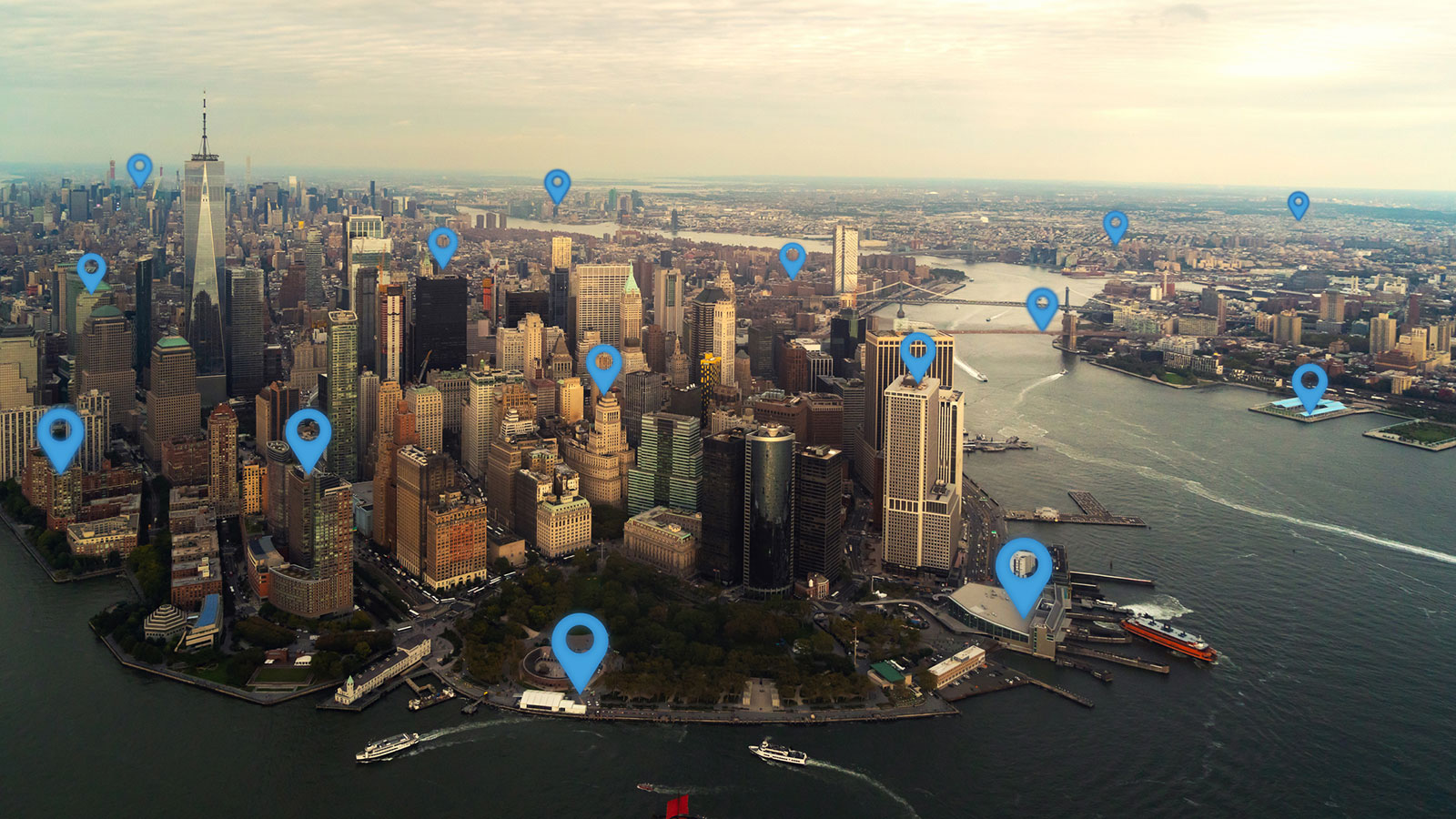 Up Next
GPS spoofing apps help disguise your actual location – great for throwing someone off your tracks. HowStuffWorks has the deets.
---
Related Articles
Sources
Amazon News Release. "Amazon.com Now Selling More Kindle Books Than Print Books." May 19, 2011. (Aug. 21, 2011)

Ballantyne, Coco. "Online v. print reading: which one makes us smarter?" Scientific American. Dec. 23, 2008. (Aug. 19, 2011) http://www.scientificamerican.com/blog/post.cfm?id=online-v-print-reading-which-one-ma-2008-12-23

Chiisai App Solutions (Aug. 21, 2011) http://www.chiisai.com/index.php?option=com_content&view=article&id=51&Itemid=53

Classics app. (Aug. 30, 2011) http://classicsapp.com/

Comics app by ComiXology. (Aug. 28, 2011) https://comics.comixology.com/

GoodReads app. (Aug. 22, 2011) http://www.goodreads.com/

Google Goggles app. (Aug. 30, 2011) http://www.google.com/mobile/goggles/#book

iBooks app. (Aug. 30, 2011) http://itunes.apple.com/us/app/ibooks/id364709193?mt=8

IndieBound app. (Aug. 28, 2011) http://www.indiebound.org/iphone

Kim, Ryan. "Tablet Penetration Only 5%, But Growth is Promising." Gigaom. May 18, 2011. (Aug. 19, 2011) http://gigaom.com/2011/05/18/tablet-penetration-only-5-percent-but-growth-is-promising/

LexCycle. Stanza app. (Aug. 28, 2011) http://www.lexcycle.com/

NielsenWire. "In US, Smartphones Now Majority of New Cellphone Purchases." June 2011. (Aug. 19, 2011) http://blog.nielsen.com/nielsenwire/online_mobile/in-us-smartphones-now-majority-of-new-cellphone-purchases/

PRWeb. "Wattpad, the YouTube for eBooks, Promotes Rising Star Maili McBride as WAIT! HE'S REAL? Approaches One Million Reads." July 2011. (Aug. 19, 2011) http://www.prweb.com/releases/2011/7/prweb8670609.htm

WattPad app. (Aug. 29, 2011) http://www.wattpad.com/about