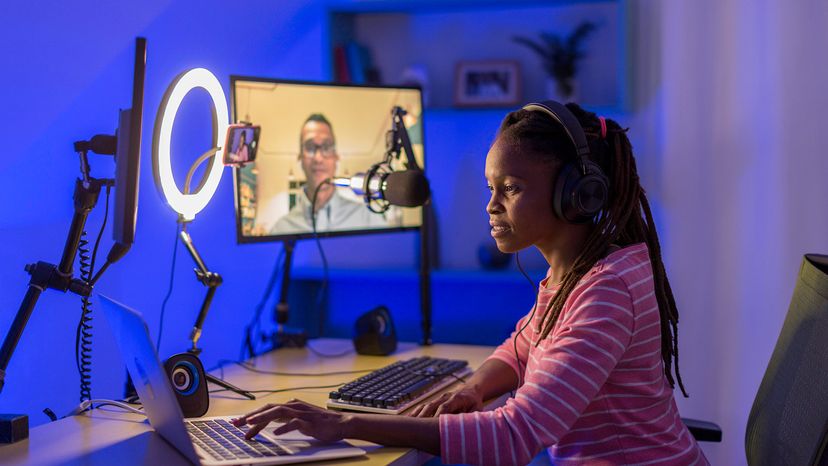 When hopping onto video conferences or shooting vlogs, lighting is one of the most important factors for improving image quality. A camera requires plenty of light to produce a bright image without noise artifacts. This is especially true for smaller image sensors like those found in phones and webcams. Household overhead lights may not be bright enough, introducing color shifts and casting harsh, downward shadows that can be unflattering.
The best possible solution would be to get multiple studio lights with stands and softboxes, but these are costly and time-consuming to set up. The ring light presents a cheap and simple alternative, which can give you professional-looking lighting in a matter of seconds.
A ring light is a circle of LED lights that are placed right around the camera's lens and point directly at the subject. Since the light comes from all directions, it casts almost no shadow on the face and gives you a soft, pleasant look. This makes it easy to film with only one light source.