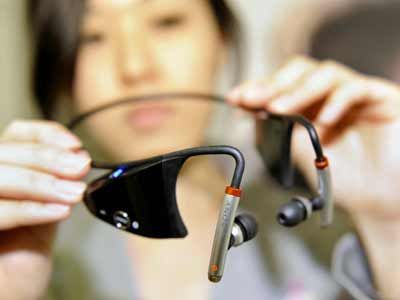 YOSHIKAZU TSUNO/AFP/Getty Images
Sony displays the company's new wireless stereo headphone 'DR-BT160AS', which enables a user to transmit digital music content from an audio player or mobile phone with Bluetooth technology. Next see a Bluetooth robot that can also play your music.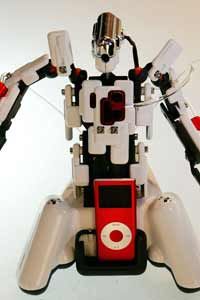 The Spykee Cell is a robot by Meccano that can be controlled from a cell phone via Bluetooth technology and can take pictures and play tunes on your iPod. Or, you can be cool and listen to music via Bluetooth with the next item.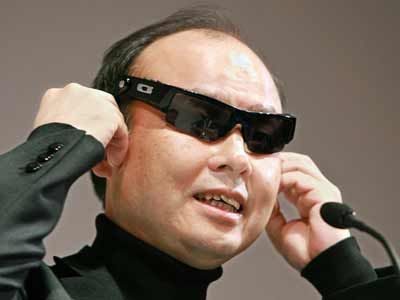 TORU YAMANAKA/AFP/Getty Images
The CEO of Softbank Mobile wears sunglasses with built-in speakers as he listens to music transmitted from a new mobile 911T handset via Bluetooth. Check out the next page for another wearable Bluetooth accessory that you can use on the road.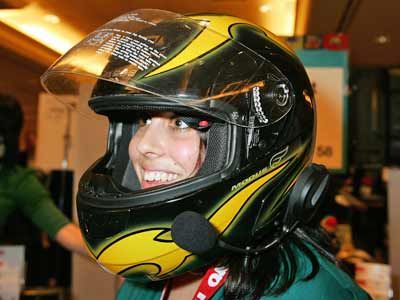 Ethan Miller/Getty Images
Jacquelyn Messer of Parrot Inc. displays the SK 4000 motorcycle kit. The product is Bluetooth enabled, allowing motorcyclists to enjoy streaming music and make phone calls. Need to know who is calling? Get caller ID on your watch with Bluetooth next.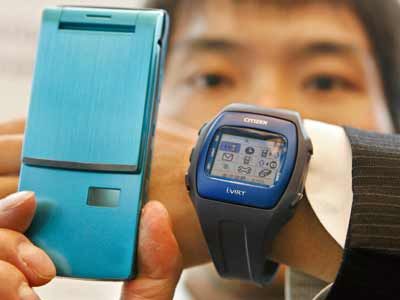 TORU YAMANAKA/AFP/Getty Images
Japan's Citizen Watch shows off the world's first watch equipped with Bluetooth 'i:VIRT M'. Users of the watch can see e-mails, and will be able to see who is calling on the watch display. Put on the next Bluetooth device before you hit the gym.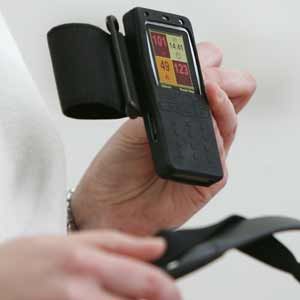 Andreas Rentz/Getty Images
A woman holds a Bluetooth-compatible chest strap and mobile phone. T-Systems, T-Mobile and BARMER will offer its customers the 'Mobile Fitness' service, which aims to optimize personal fitness programs. Next, see a wearable PC that uses Bluetooth.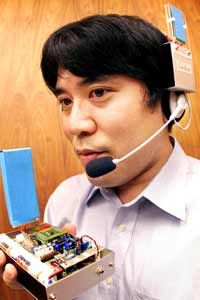 YOSHIKAZU TSUNO/AFP/Getty Images
A researcher from Toshiba wears a prototype of a wearable PC headset device 'Cochipa,' which captures the motion of the wearer and transmits the data via a Bluetooth module. See what the smallest Bluetooth module looks like next.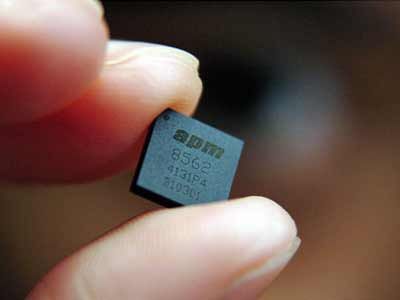 A woman displays the world's smallest Bluetooth Class 2 Full Module. Bluetooth modules can be used in robotics, cell phones, computers, MP3 players and even the electronic gadget on the next page.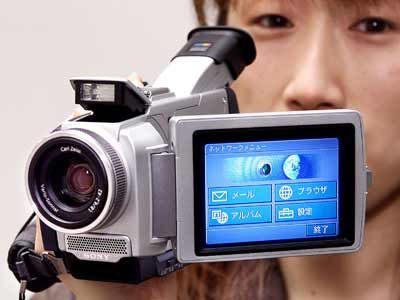 OSHIKAZU TSUNO/AFP/Getty Images
The TRV50 digital camcorder is equipped with a built-in Bluetooth wireless communication module that enables access to the Internet. You can also use the Bluetooth card on the next page to get online.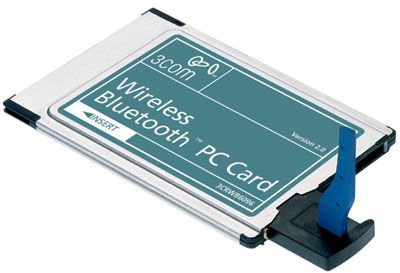 Bluetooth connections are wireless and automatic. See the next Bluetooth gadget that can convert your land line into a wireless network.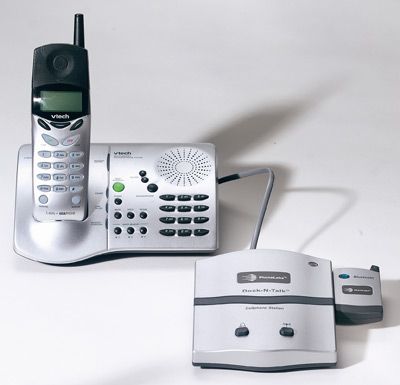 The Dock-N-Talk is a cell phone docking station that turns all of a home's phones into extensions of your cell phone number. You can also send messages from your cell phone via Bluetooth, like in the next picture.
AHMAD AL-RUBAYE/AFP/Getty Images
Iraqi youths exchange Bluetooth messages on their mobile phones at a cafe in Baghdad. Modern technology has become more wide-spread since the end of Saddam Hussein's regime. See how Bluejacking sends mobile messages next.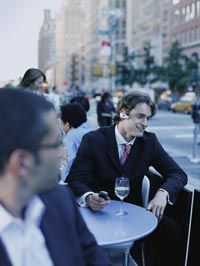 DreamPictures/Getty Images
Bluejacking takes advantage of a loophole in Bluetooth's messaging options using radio waves, allowing a user to send unsolicited messages to other nearby Bluetooth owners. Learn more about Bluetooth surveillance next.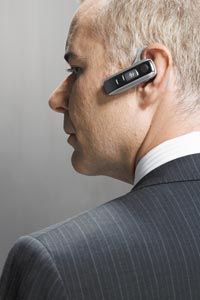 Siri Stafford/Getty Images
If several Bluetooth devices are set on discoverable mode, they all have the ability to search for and locate each other. Learn more with How Bluetooth Works.